UPCOMING
Groups & Workshops
Our workshops provide individuals with a unique set of skills and tools to implement into their daily life and relationships. Each workshop has a different topic and offers individuals an opportunity to learn outside of the therapeutic environment.
Please find current details on our upcoming workshops and groups below.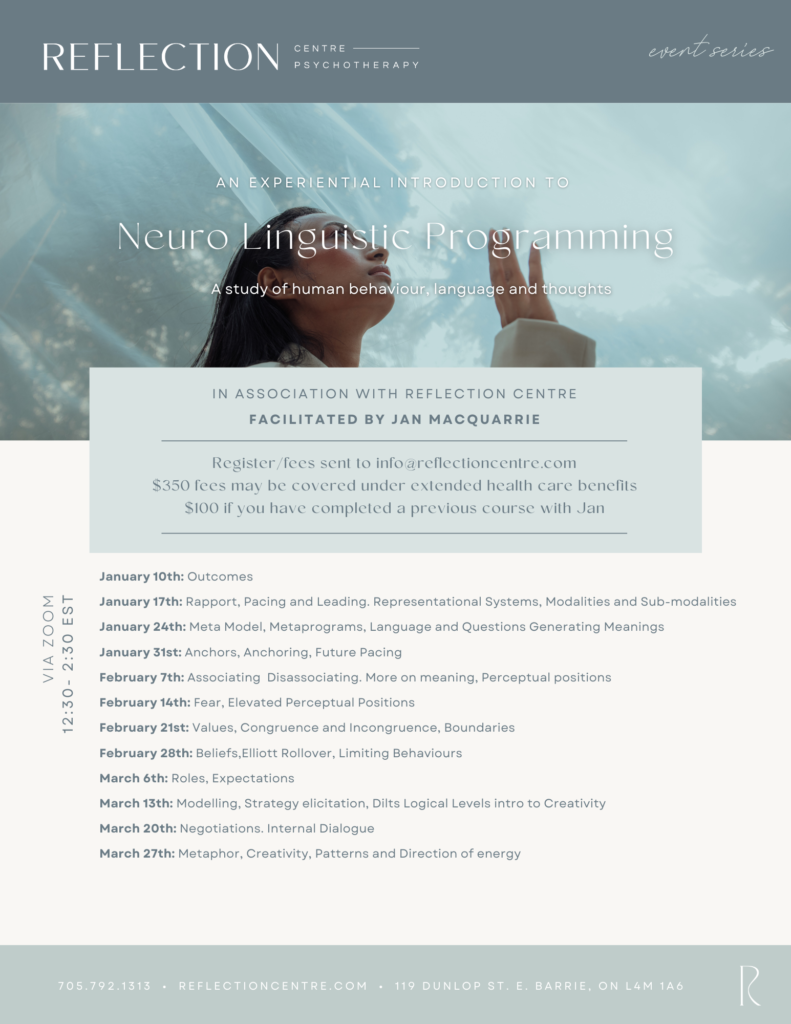 Transformational Quest
Facilitated by Deborah Alton, B.A., N.L.P., M.A.C.P., R.P., AND Victoria Spataro, B.A., M.A.C.P., R.P.
This is an ongoing mixed group of men and women whose primary focus is to explore how we can bring ourselves more fully into relationships. This group operates on the premise that awareness of self and others is fundamental to the development of healthy interpersonal interactions. Within a group framework, we can gain tremendous insight into ourselves and our impact on others. We can enhance our understanding of what drives us and what holds us back in relationships. We can let go of unhealthy patterns of relationship and of things, such as judgement and shame, which can keep us from engaging in a healthy, connected way. We can safely explore ways to communicate openly and honestly, to manage interpersonal boundaries, and to understand our own personal power. We can learn to be fully present in relationships as we lay the foundation to authentically interact with others. This group will function as a model for honest, caring relationships by creating a safe space to focus on issues of trust, forgiveness, self-worth, boundaries, separateness, hopelessness and anger.
Fees may be covered under extended health care plans
daytime/evening virtual group beginning January 2022