Team of Professionals
Reflection Centres team is a collective of highly trained social work clinicians and psychotherapists with decades of experience in various settings and different populations. Finding the right fit is an important part of the therapeutic process. Your therapist will work collaboratively with you to achieve goals that you define.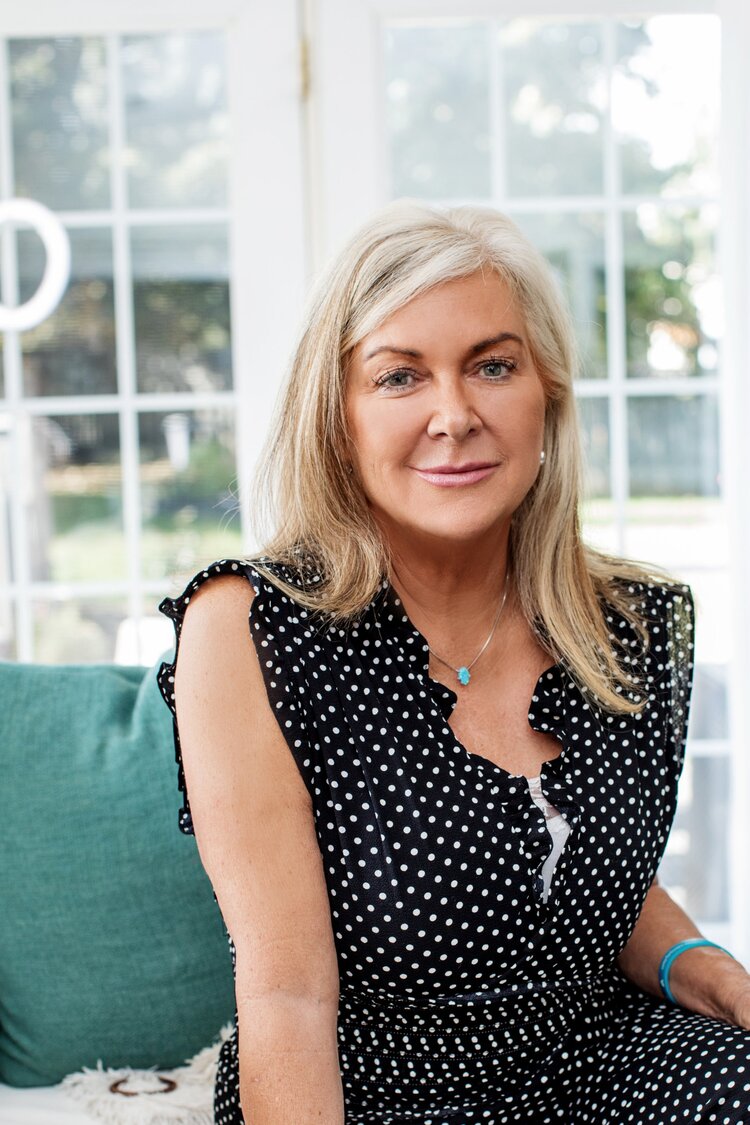 Deborah Alton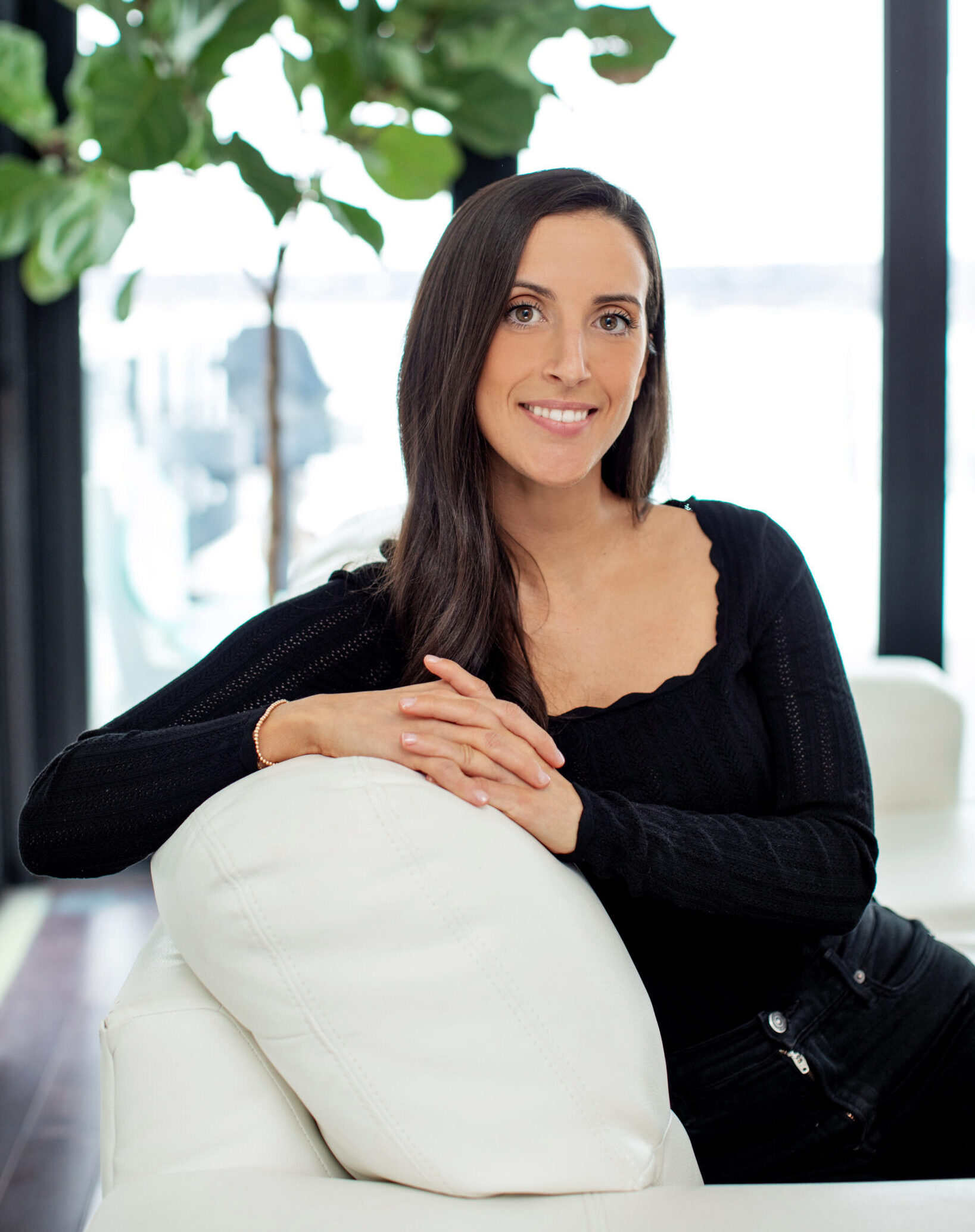 VICtoria spataro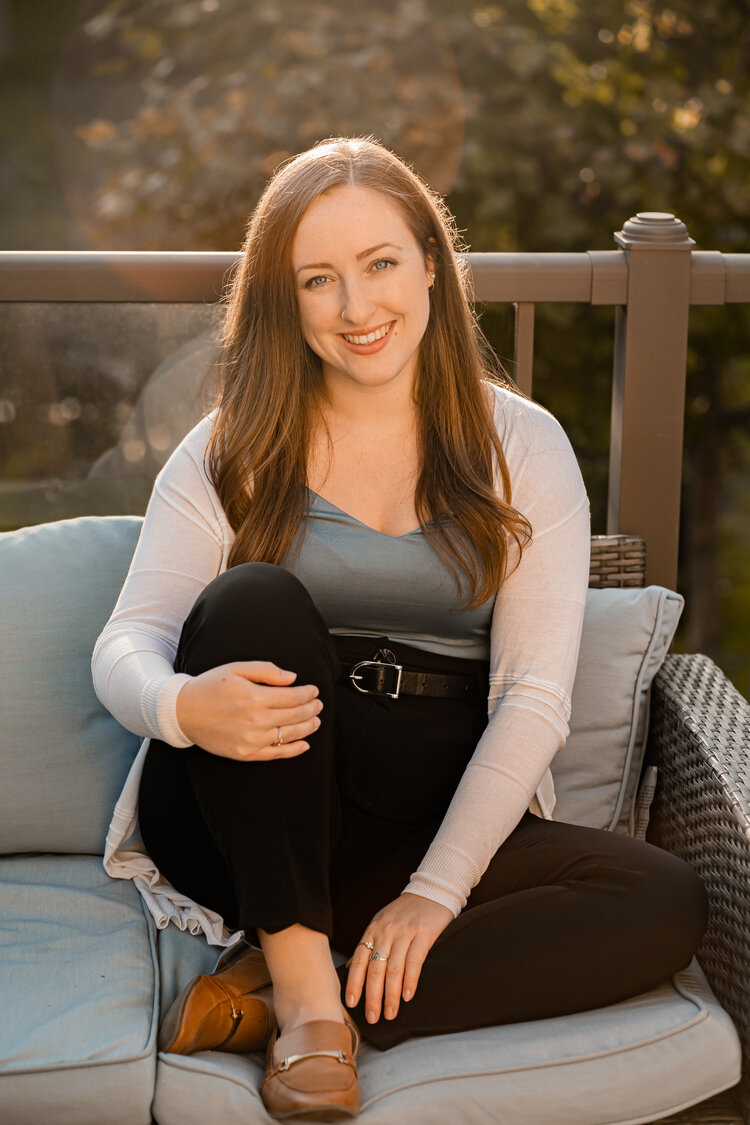 EMILY SIMMS
DANIEL BURGOYNE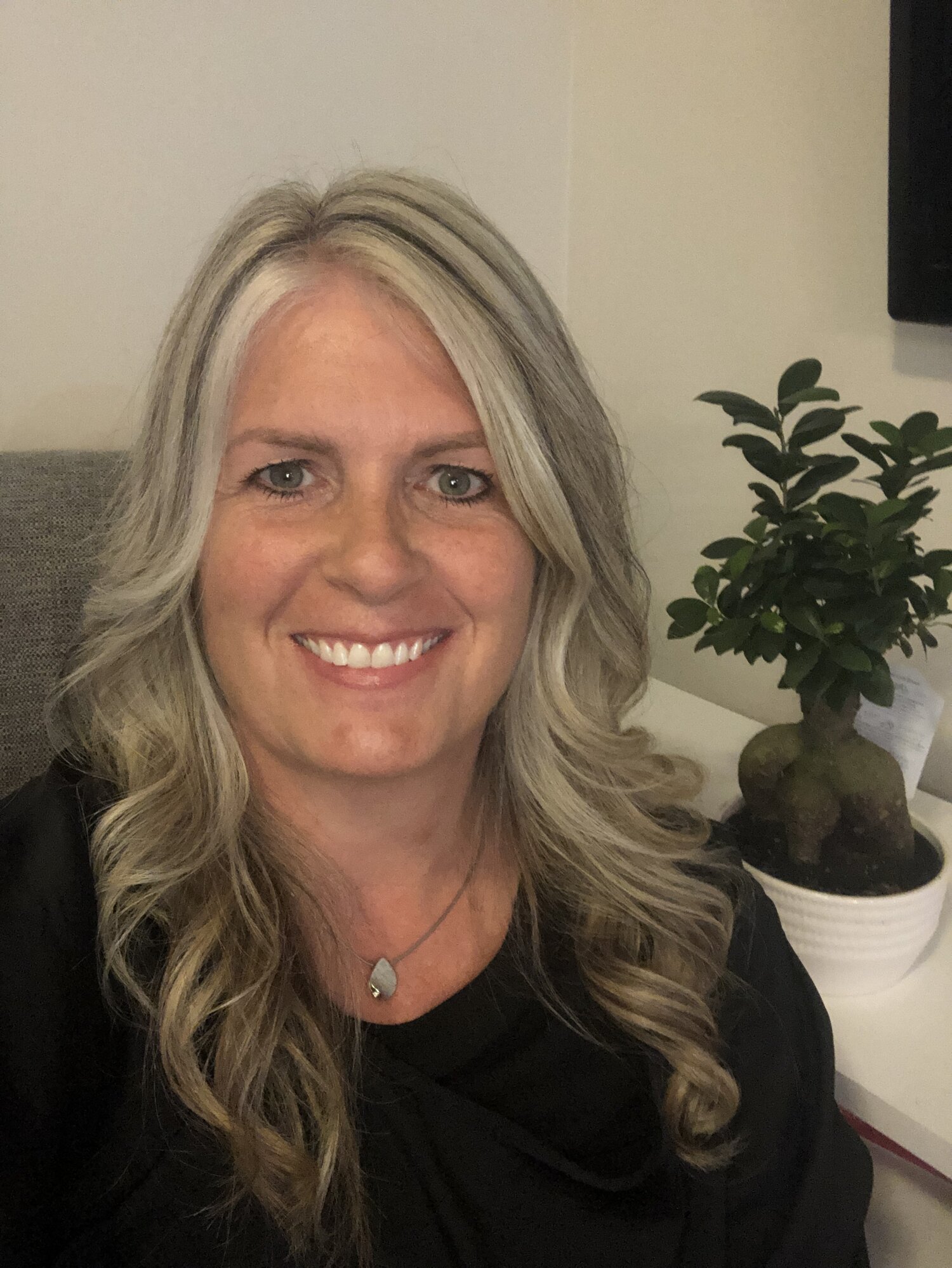 LISA CLUETT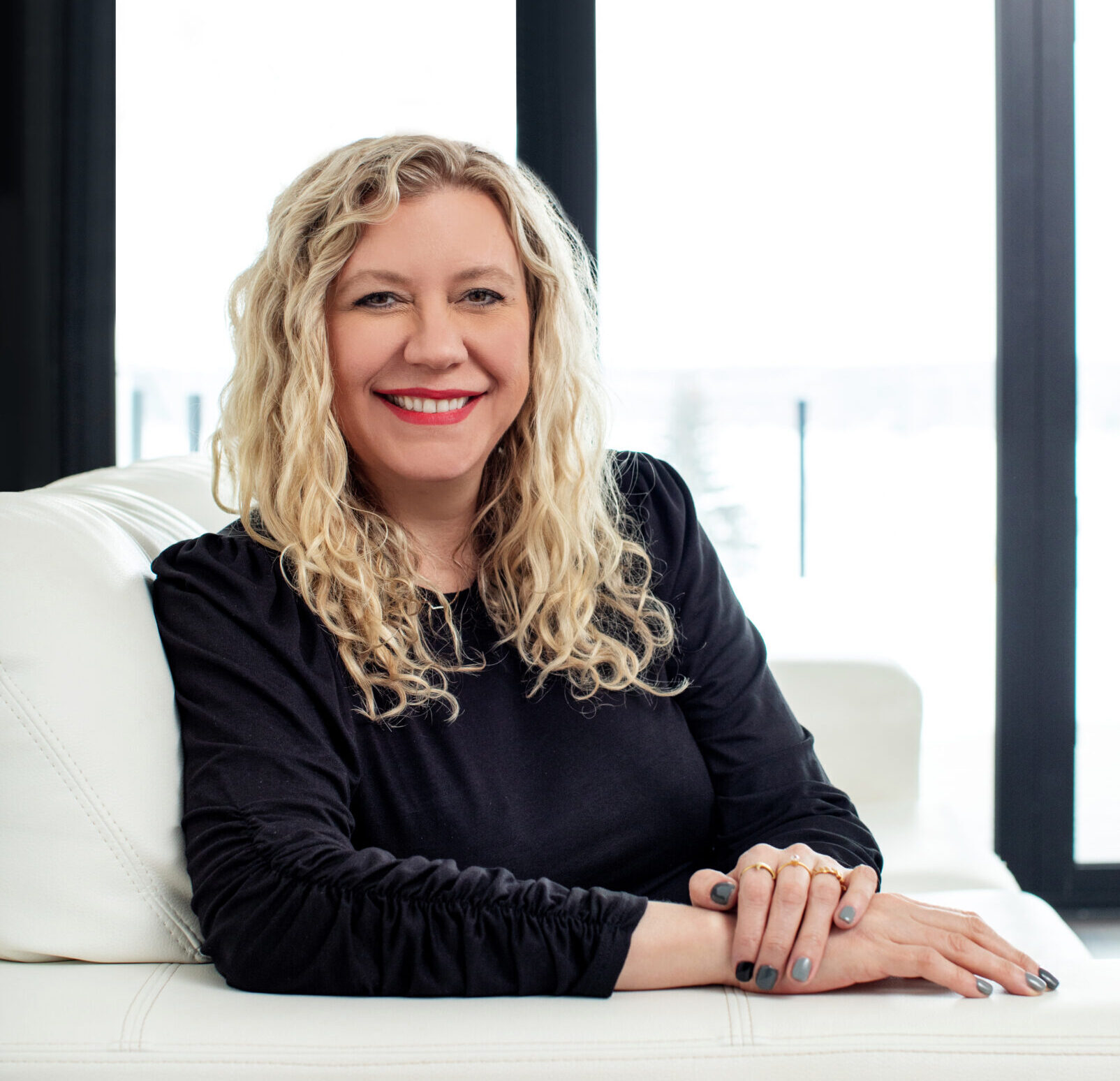 NANETTE BASIC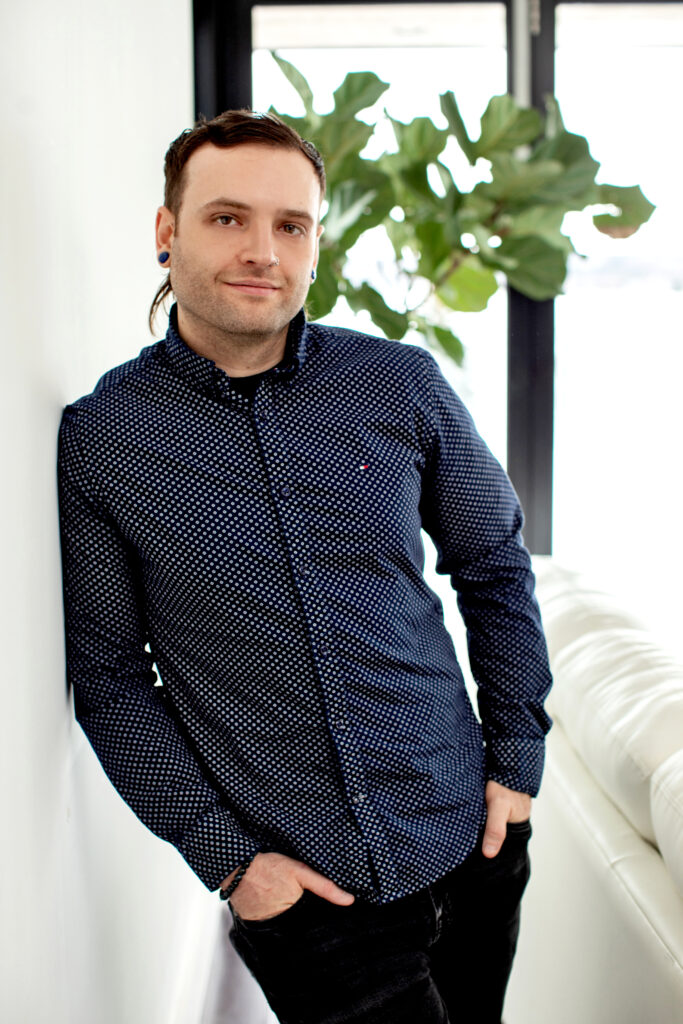 EVAN SHANAHAN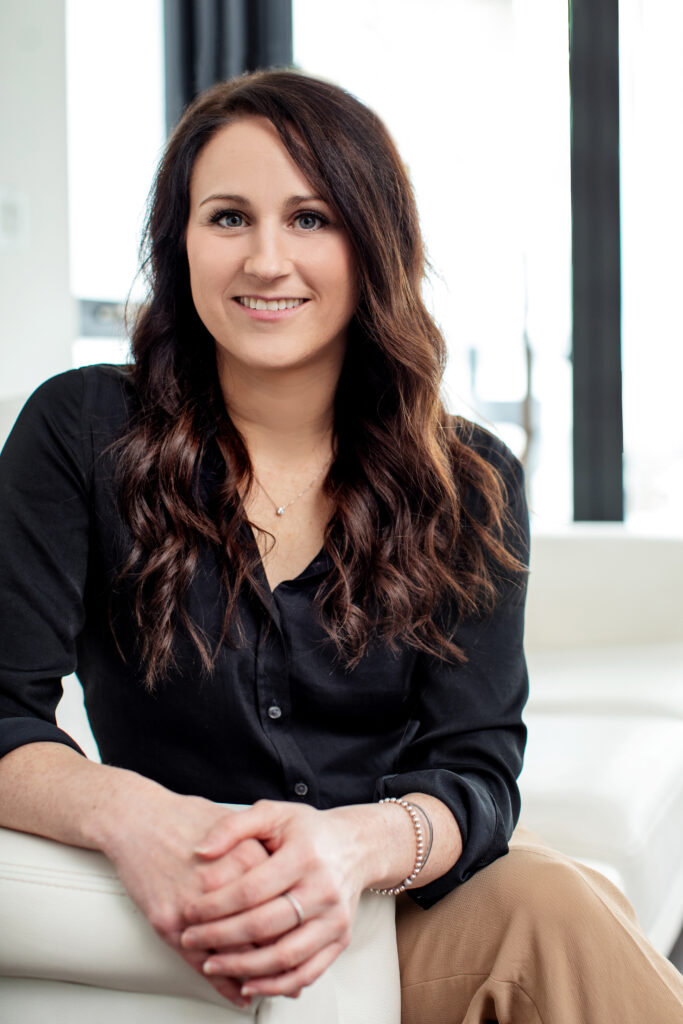 CATHERINE MCDONALD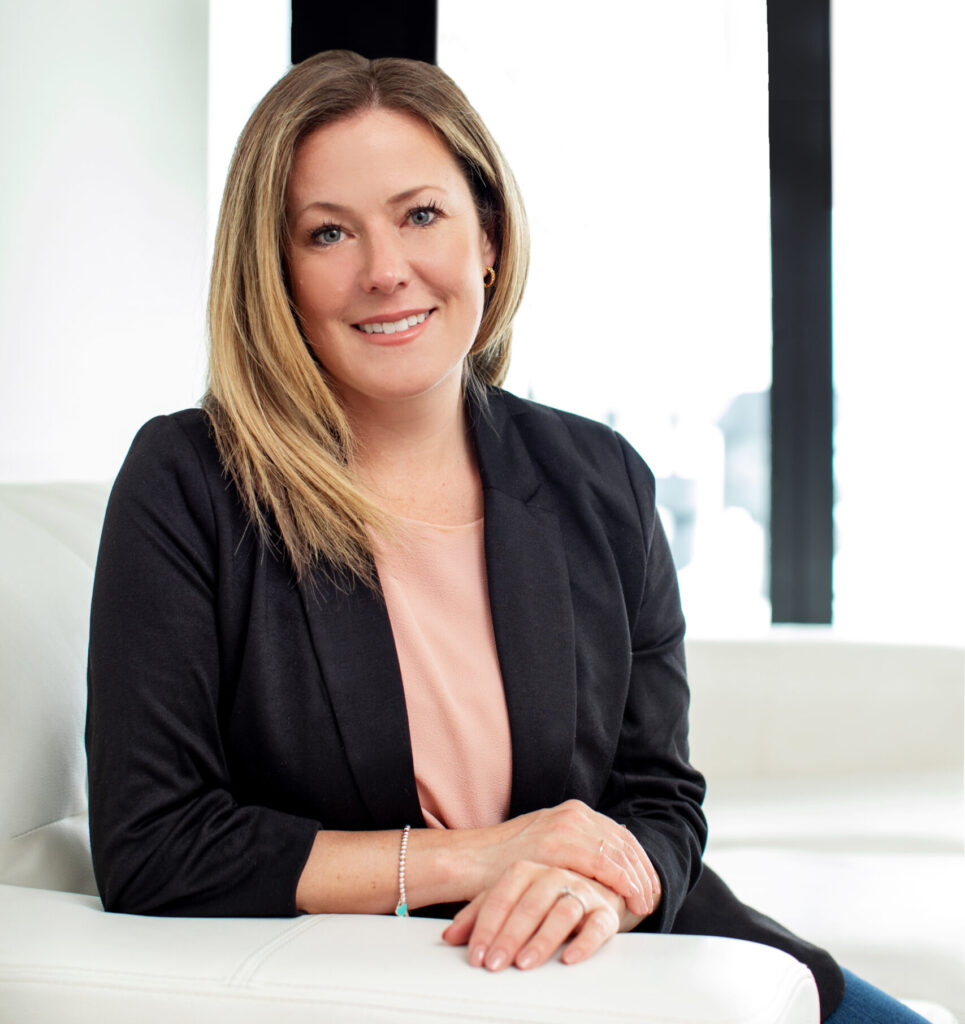 JENNIFER LAFORGE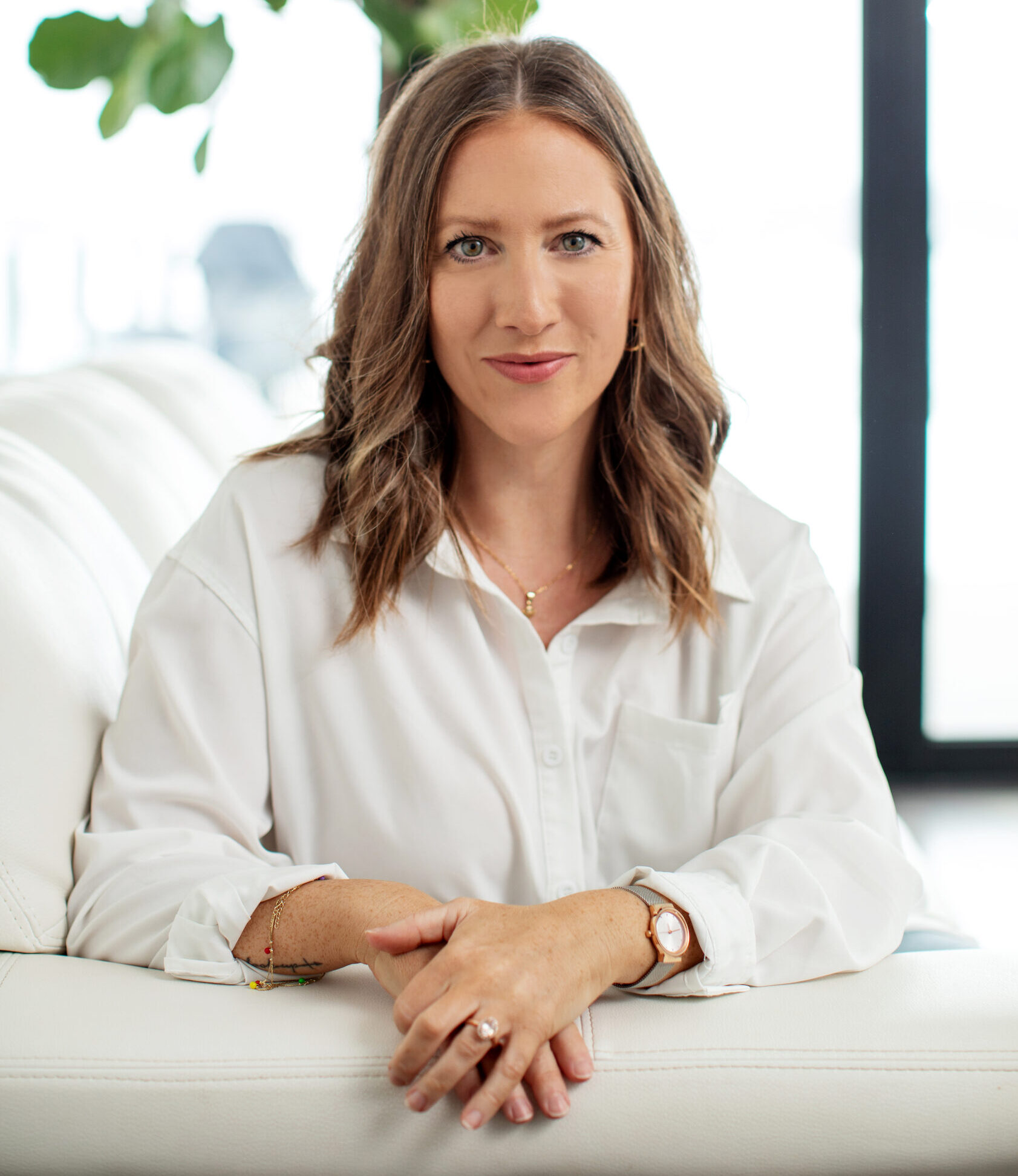 Jessica Kuehl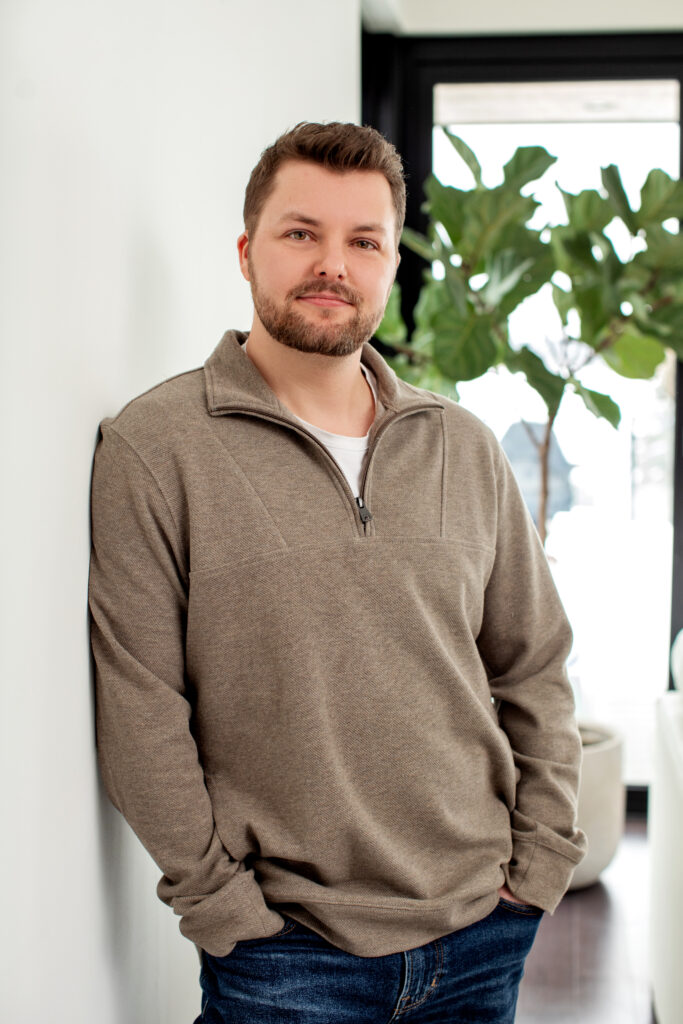 BRENDON ANTILL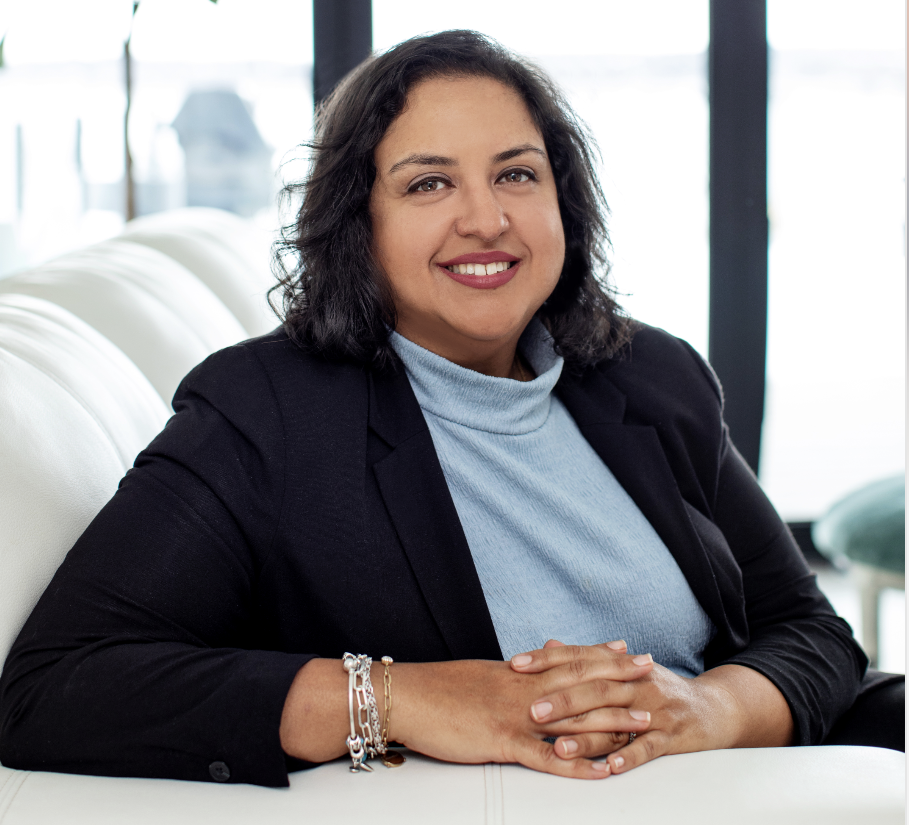 SHADI POURAFZAL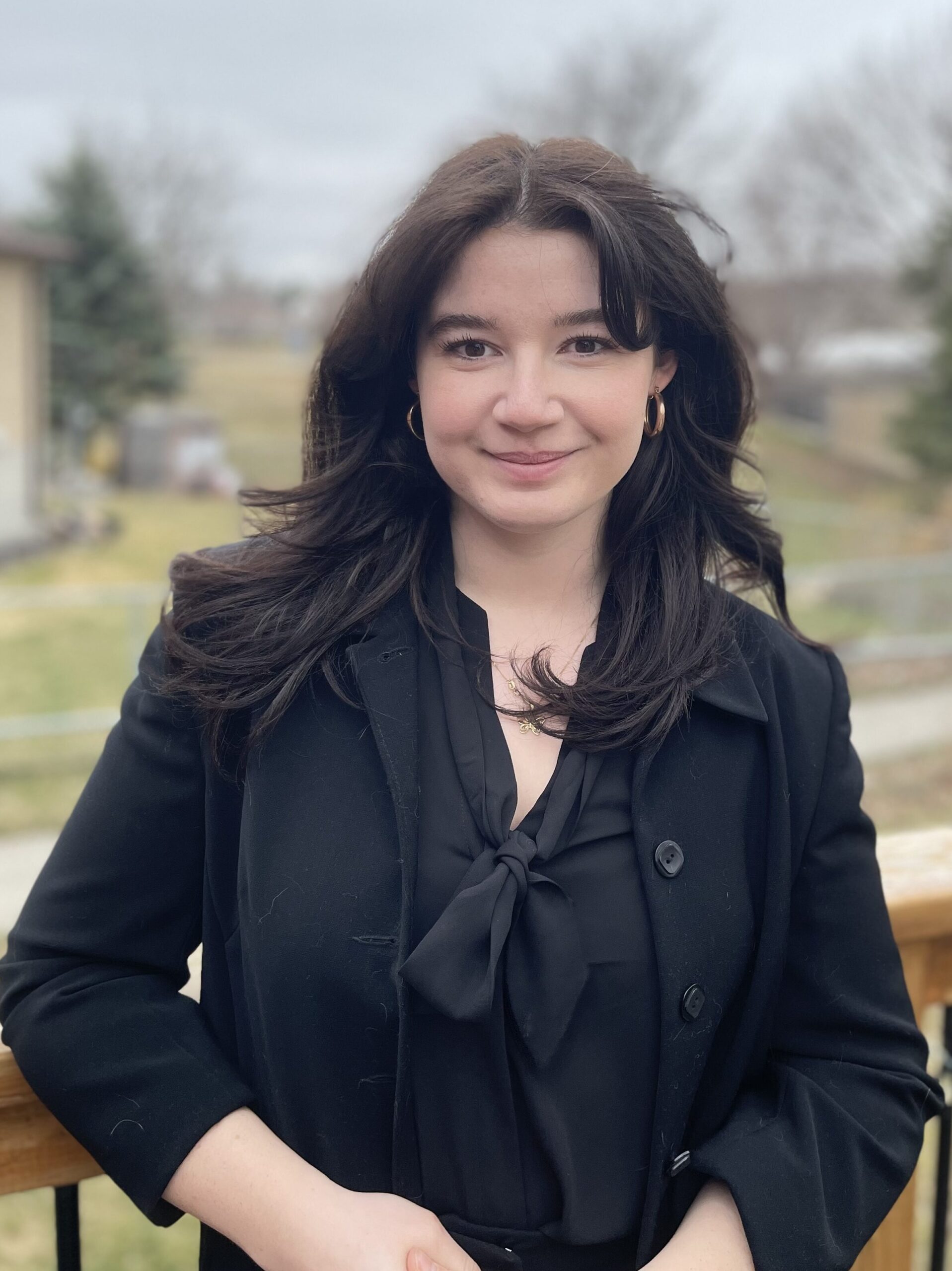 Emily Lemoine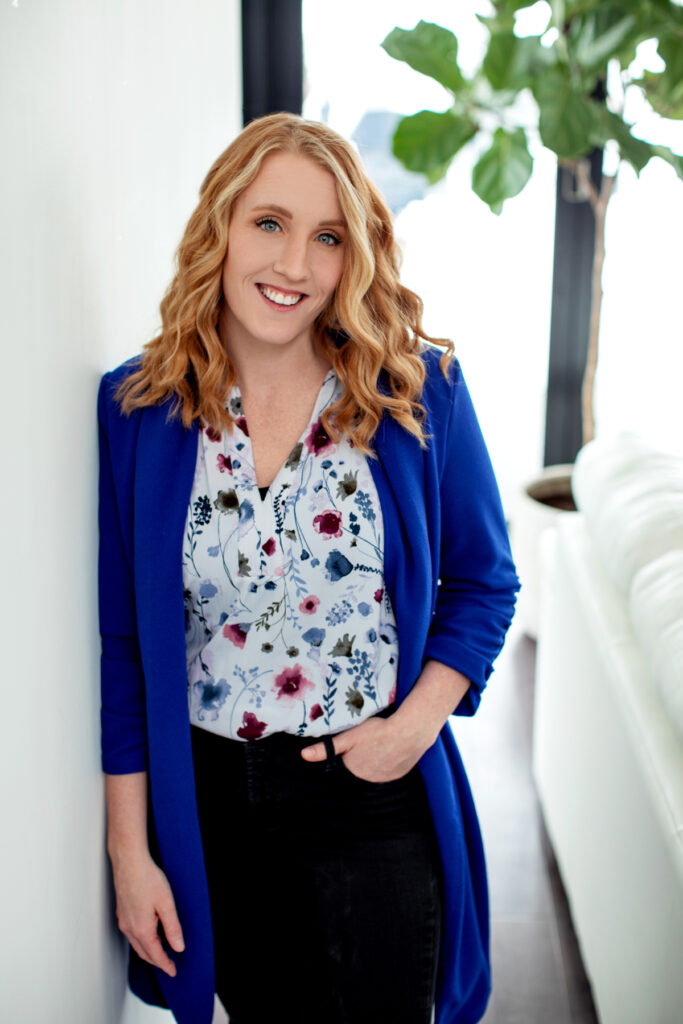 STEVEE NUNN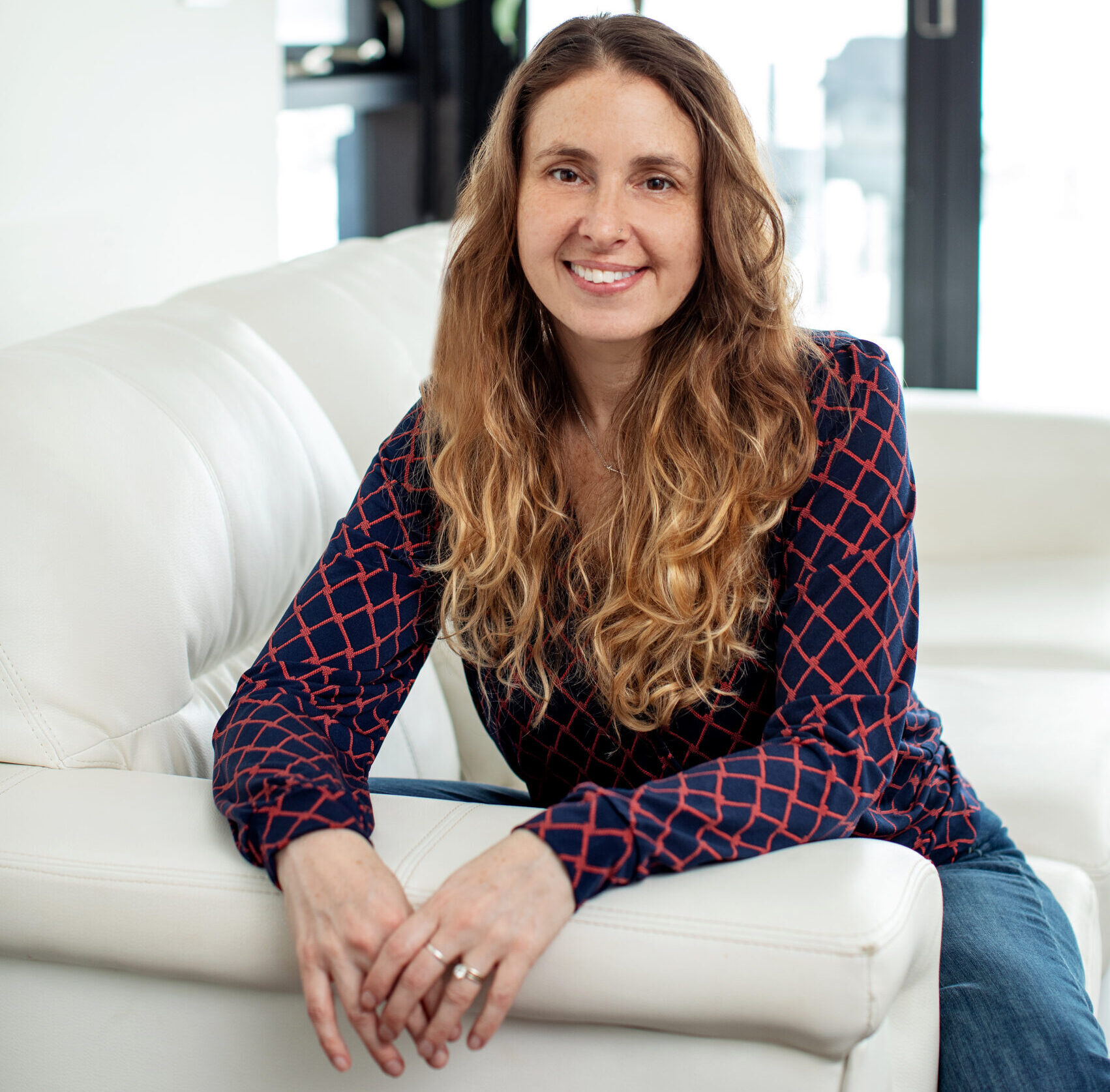 Karen Szabo
LISA HOOPER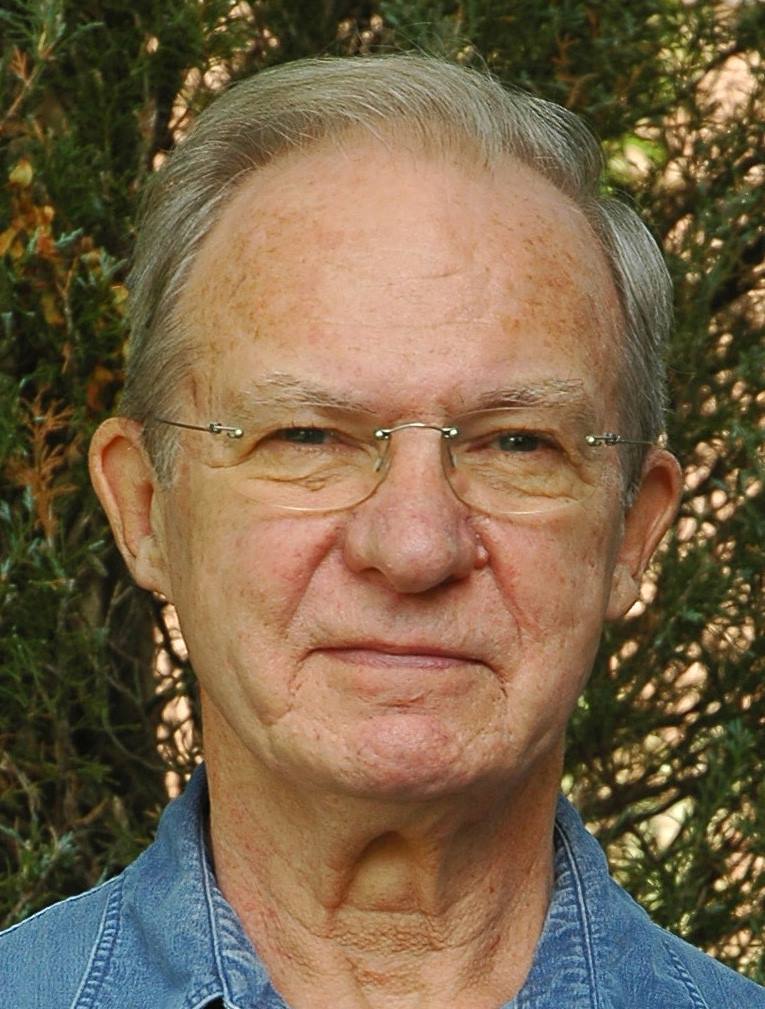 DAVE MACQUARRIE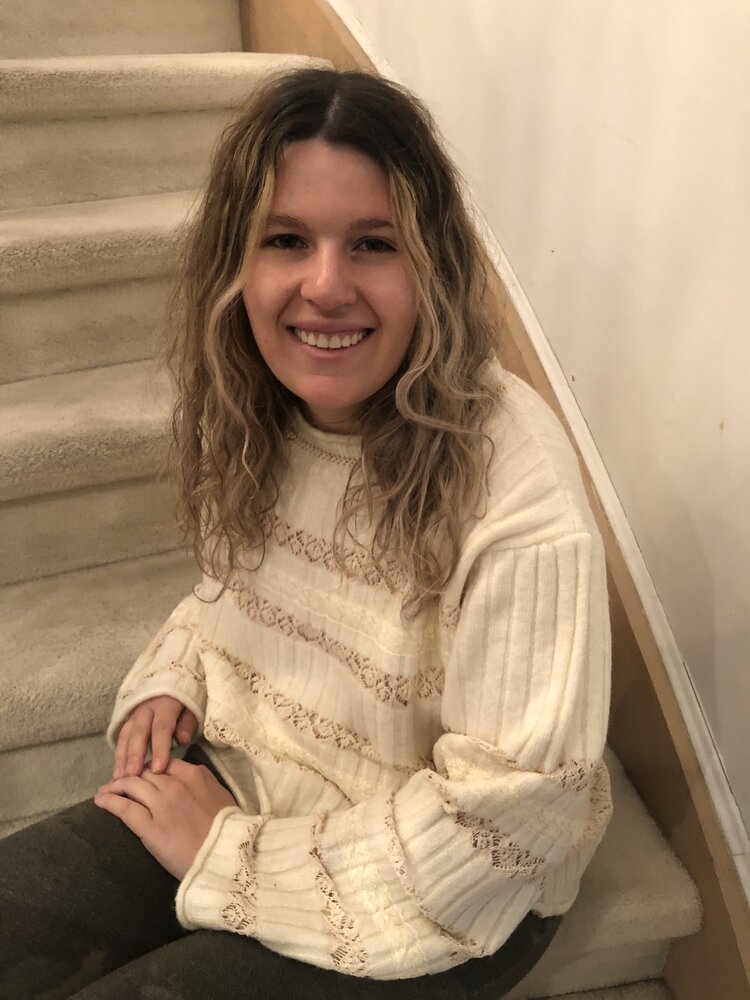 FAITH BALSHIN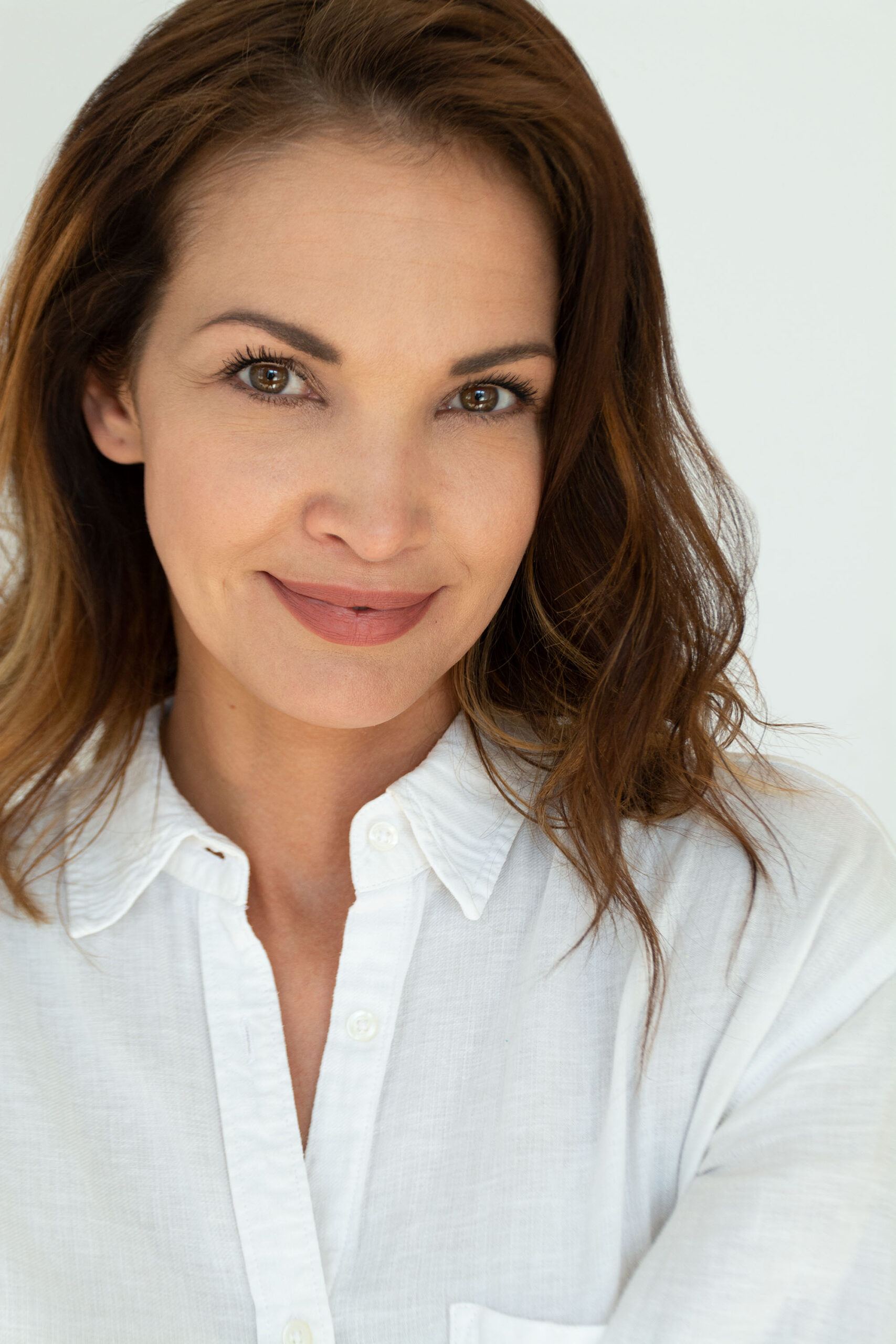 SARAH JACKSON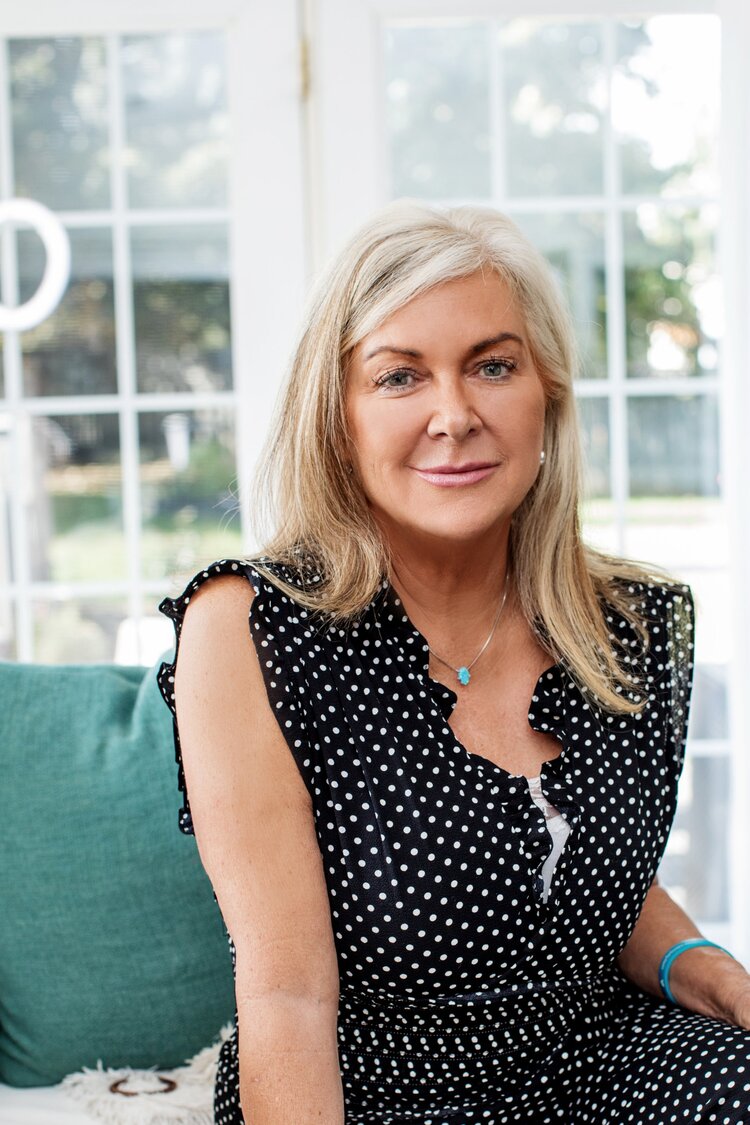 Deborah Alton
(B.A., N.L.P., M.A.C.P., R.P.)
Deborah specializes in working with couples , individuals, separated, divorced and high conflict families conducting assessments, mediation, reintegration/reintegration therapy, parent- child contact problems, professional consultations, court testimony, therapy, voice of the child reports, collaborative processed separations, custody and access assessments, parenting coordination/arbitration and therapeutic services for children and families impacted by divorce. She provides training to lawyers and mental health professionals and has presented at numerous workshops and conferences.
Deborah's goal is to provide child-focused services, assist couples and parents in reducing conflict, and guide families to improve the overall well being of children and families.
Deborah is the founder of the Reflection Centre and maintains an independent private practice. She is a long standing member and on the board of the Simcoe County Collaborative Practice. She belongs to the AFCC, and OACC and served on the board as the programming director for Seasons Centre for Grieving Children. Deborah is a Clinical supervisor and provides training and professional development for Social Workers and Psychotherapists. She is a long term group facilitator providing three month and ten month therapeutic services to children, adolescents and adults.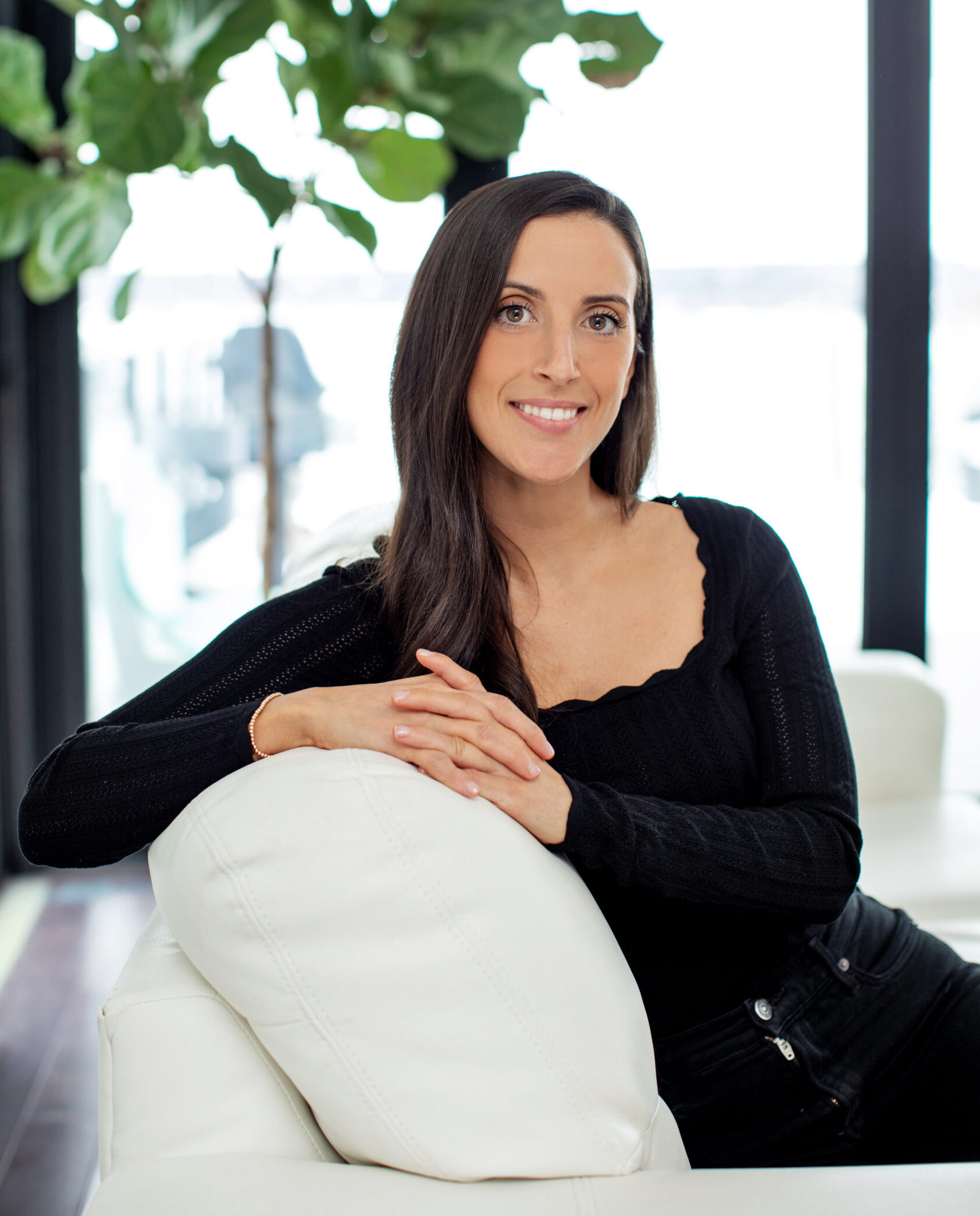 Victoria Spataro
(B.A, B.E.D., R.P., M.A.C.P.)
Victoria is a Registered Psychotherapist who has completed her Masters of Counselling Psychology. With years of experience as an educator, Victoria has an authentic way of connecting with families, couples and children. She is highly empathetic and dedicates her time to understand each clients' perspectives, needs and experiences. Her purpose is to guide clients to evolve, to heal and become empowered to be the best version of themselves that they can be.
Much of her work has been centred around understanding the complexity of child development and the importance healthy family relationships play in human growth and development. She deeply and passionately strives to help individuals, couples and families work through the toughest parts of their lives so they can move toward a purposeful and peaceful state of being.
Victoria is a trained Imago Relationship Therapist, EMDR therapist, Brain Spotting therapist and Reunification therapist. She specializes in helping individuals, couples and families work through hurts and traumas that may be holding them back from living their desired life. Her therapeutic approach is grounded in compassion which will often leave you feeling both held and supported.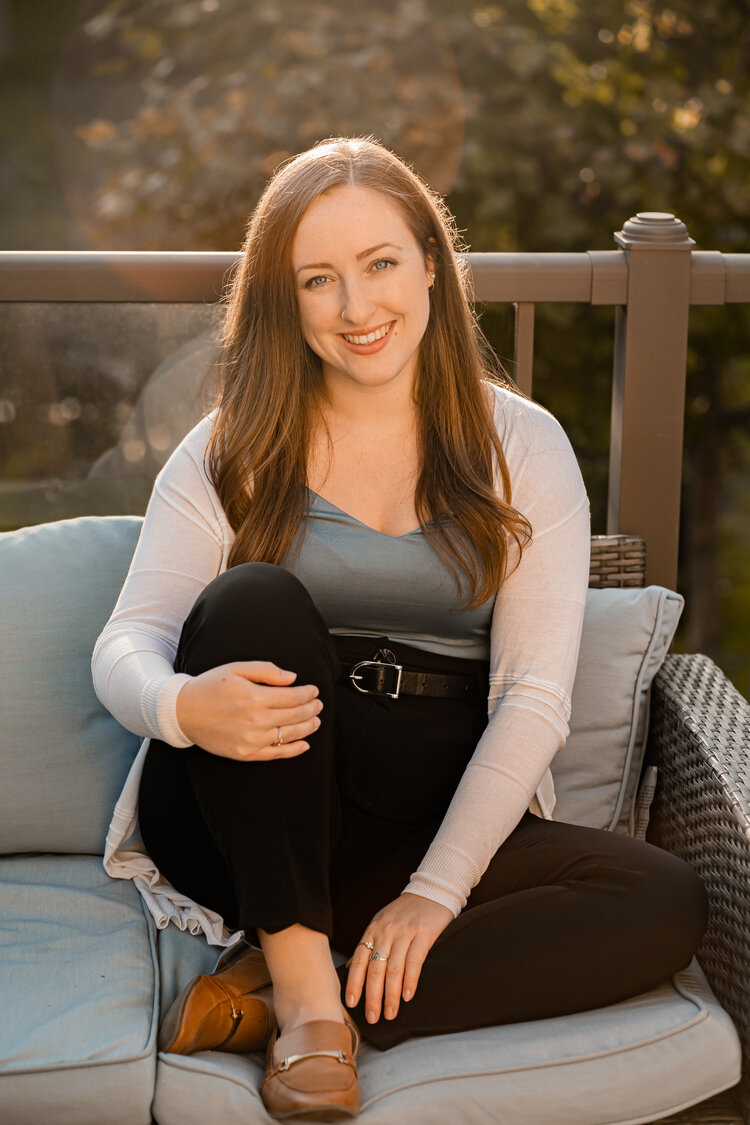 Emily Simms
(B.A., M.A.C.P.) R.P.
Emily is a Registered Psychotherapist and has completed her Honours Bachelor of Arts in Psychology as well as her Masters of Counselling Psychology. Life-long learning is a valued quality of her approach and she is always involved in new learning opportunities to expand the scope of her practice.
For several years Emily has been supporting children with unique needs and abilities in their intellectual, emotional, and academic development as well as supporting their families. This background in child development has led to her creative approach to therapy, adapting her style to the needs of the client.
She works primarily from a strengths-based approach, exploring her client's unique strengths and supports to empower them to grow and create lasting change. Her style is eclectic and includes CBT, psychodynamic, ACT, experiential, and narrative therapy. Emily's warm and empathetic nature sets the tone for a judgement free exploration of self. She respects the individuality of each person and is passionate about delivering counselling to everyone. She accomplishes this by working with her clients collaboratively to find an approach that resonates with them.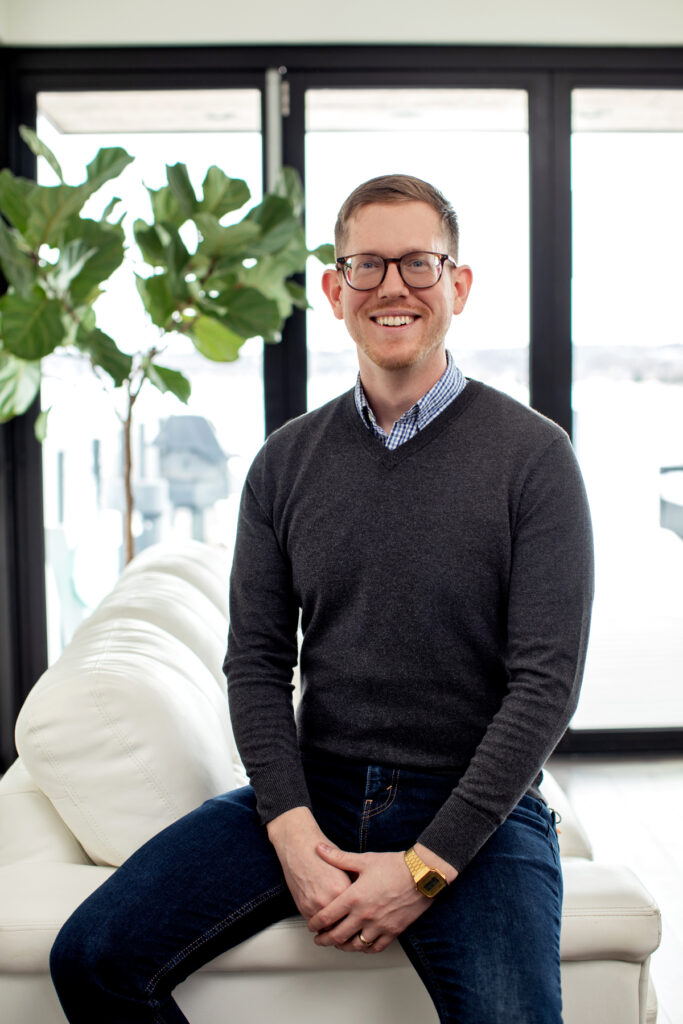 Daniel Burgoyne
(B.A., M.A.C.P.) R.P
Daniel is passionate about supporting clients in discovering effective solutions to their challenges. Through the expression of empathy and acceptance, and by providing a collaborative environment that is safe and free from judgment, Daniel empowers his clients to face their challenges, discover themselves, and grow to their potential. Daniel believes that each client is the expert in their own unique situation and that, with the appropriate therapeutic support and guidance, each client will be able to realize the solutions they hold within themselves.
His therapeutic approach is built upon a foundation that understands the complex interconnections between the biological, psychological, and social aspects of our lives. Daniel holds a Honours Bachelor of Arts Degree in Psychology from Brock University, a post-graduate Social Service Worker Diploma from Mohawk College, and has completed his Master's in Counselling Psychology through Yorkville University.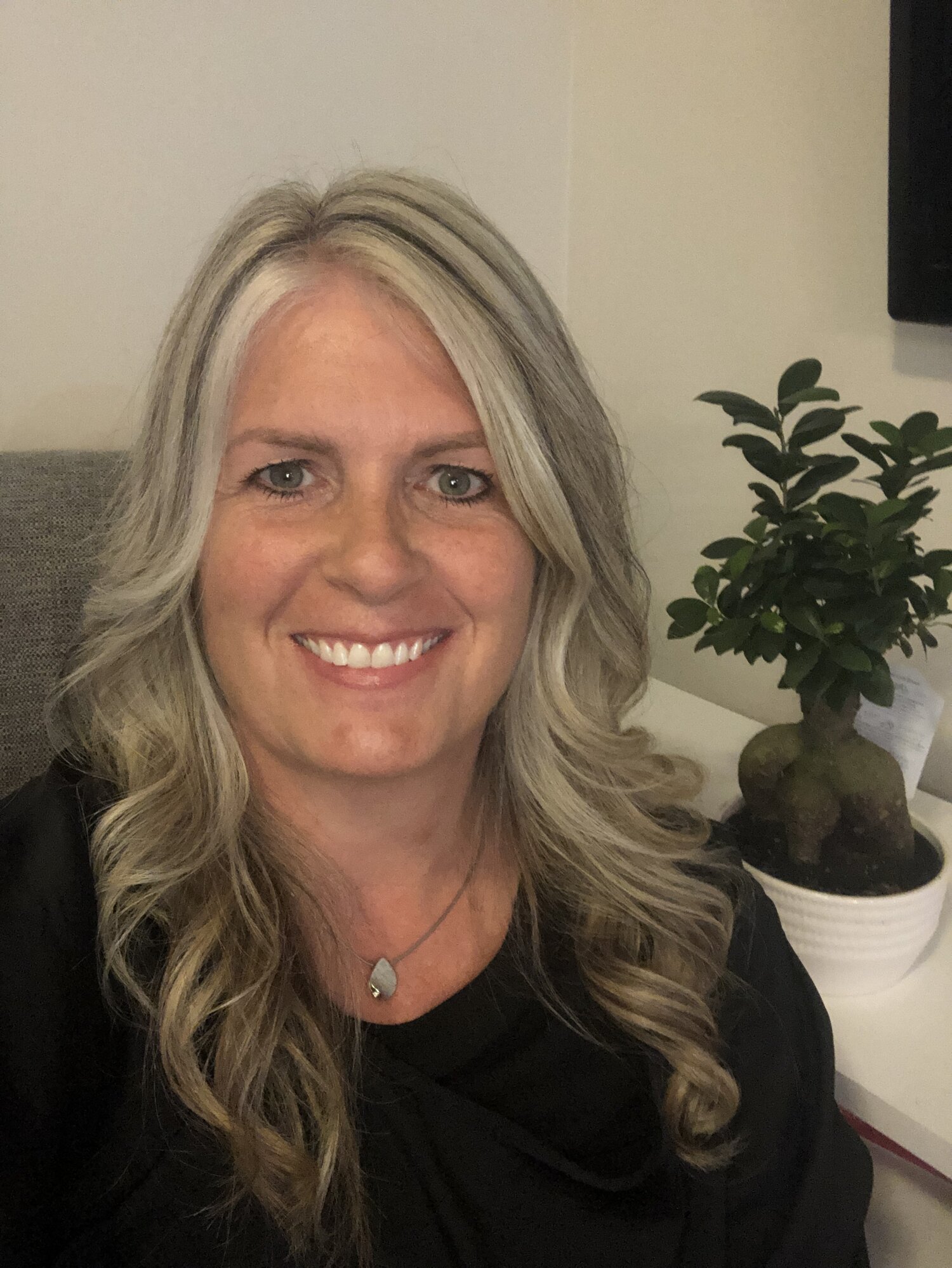 Lisa Cluett
(M.S.W, R.S.W)
Lisa brings her genuine self along with her life experiences to her work. She can help you process and make sense of yours, in a space free of judgment with empathy and compassion.
Lisa is passionate about youth and family engagement and working with adolescents, families and individuals. She is here to support you and your family to navigate those complex life events such as parenting and relationship challenges, child and adolescent mental health, grief and loss, separation/divorce and blended family.
Lisa has worked in the field of child and youth mental health for 21 years supporting adolescents and coaching parents; she understands how attachment, and family dynamics affect relationships and the importance of everyone being heard and understood.
Together you will explore and bring awareness to your thoughts/feelings and experiences that have influenced your perspective and patterns. With self-love and kindness Lisa will support you to develop skills to navigate through challenges, set boundaries, and create loving and healthy relationships with yourself and others.
Lisa understands how hard it is to take that first step; she will work collaboratively with you to support your goals. Lisa is compassionate, nonjudgemental and a good listener. You're invited to connect when ready.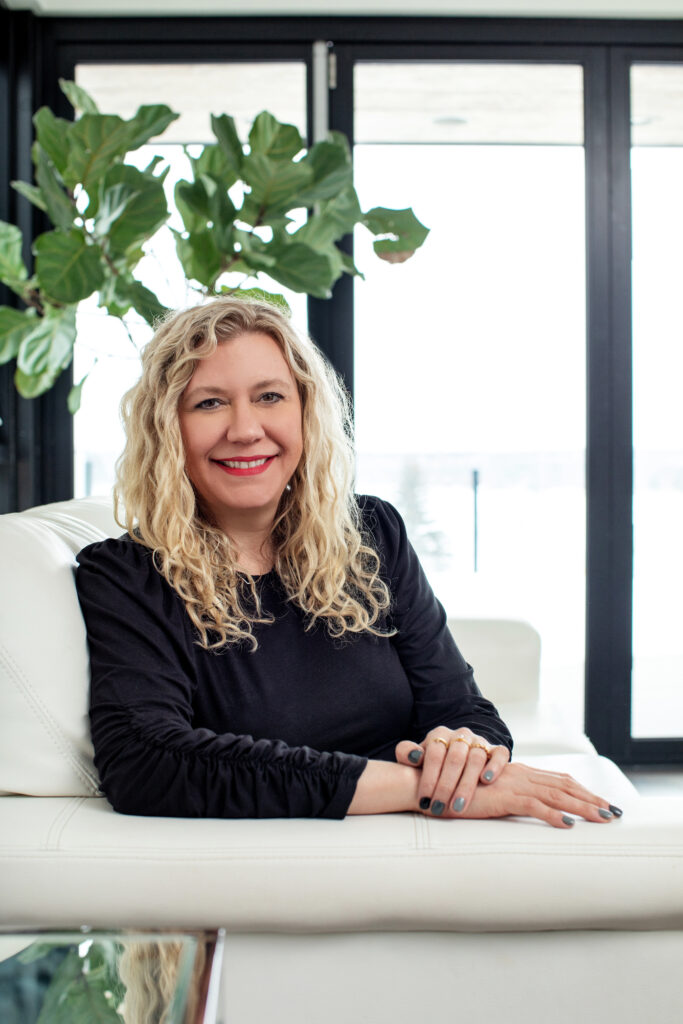 Nanette Basic
B.A. (HONS), R.P., M.A.C.P.
At the heart of Nanette's therapeutic philosophy is the fundamental belief in the powerful impact of therapy to help people heal and grow. Nanette believes that every person deserves to be heard and each unique story and challenges are met with compassion, deep listening and warmth to allow you to better access this potential.
Nanette is a lifelong learner and uses an experiential and integrative approach including acceptance and commitment therapy (ACT), mindfulness, self-compassion, and person-centred therapy.
Nanette is committed to providing professional support and guidance to assist you in finding your voice and in the creation of a life that is in alignment with your ideal values and vision.
Nanette is a Registered Psychotherapist (qual.), holds an Honours degree of Bachelor of Arts in Psychology and Sociology from York University, and has completed her Masters of Arts in Counselling Psychology at Yorkville University.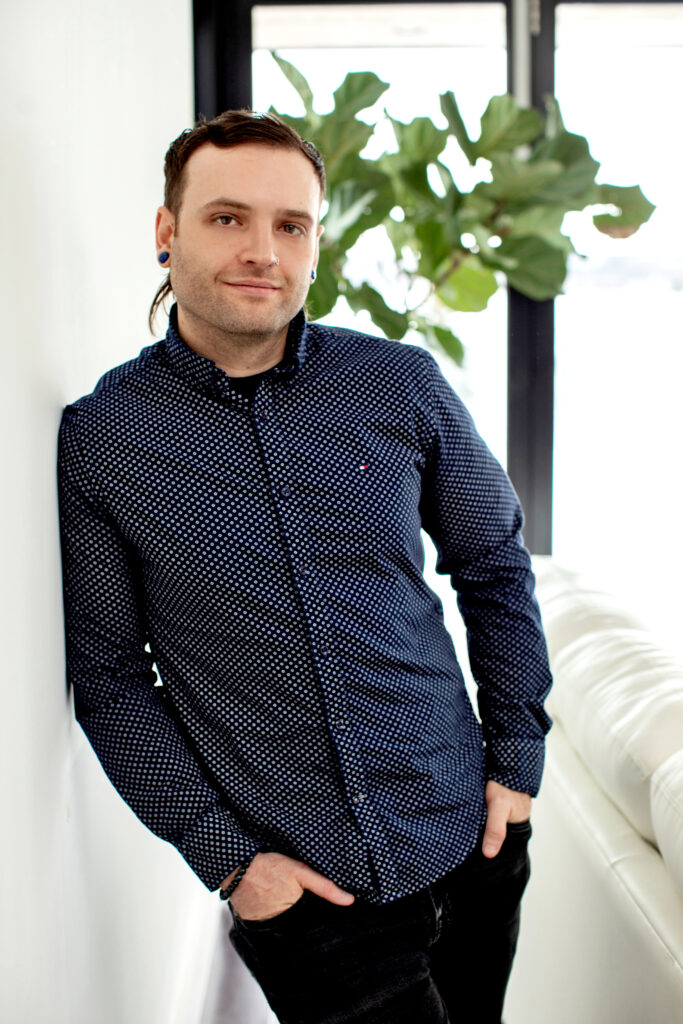 Evan Shanahan
(B.SC., M.A.C.P., R.P (QUAL)., AAC)
Evan aims to provide a therapeutic environment that is free from judgment and facilitates growth and understanding. Using an integrative and collaborative approach that is first and foremost client-centered, Van values working in partnership with his clients to help them realize their goals. He recognizes that there is no "one size fits all" solution; different clients have different needs. Van has a background in substance use and addiction counselling, having worked with clients with concurrent disorders in both residential and community settings and has been trained in the facilitation of SMART Recovery. He is certified as an Associate Addiction Counsellor with the Canadian Addiction Counsellors Certification Federation (CACCF).
Evan completed his Honours Bachelor of Science in Psychology at York University and received a post-graduate diploma in Addiction: Treatment & Prevention from Georgian College. He most recently completed his Master of Arts in Counselling Psychology through Yorkville University.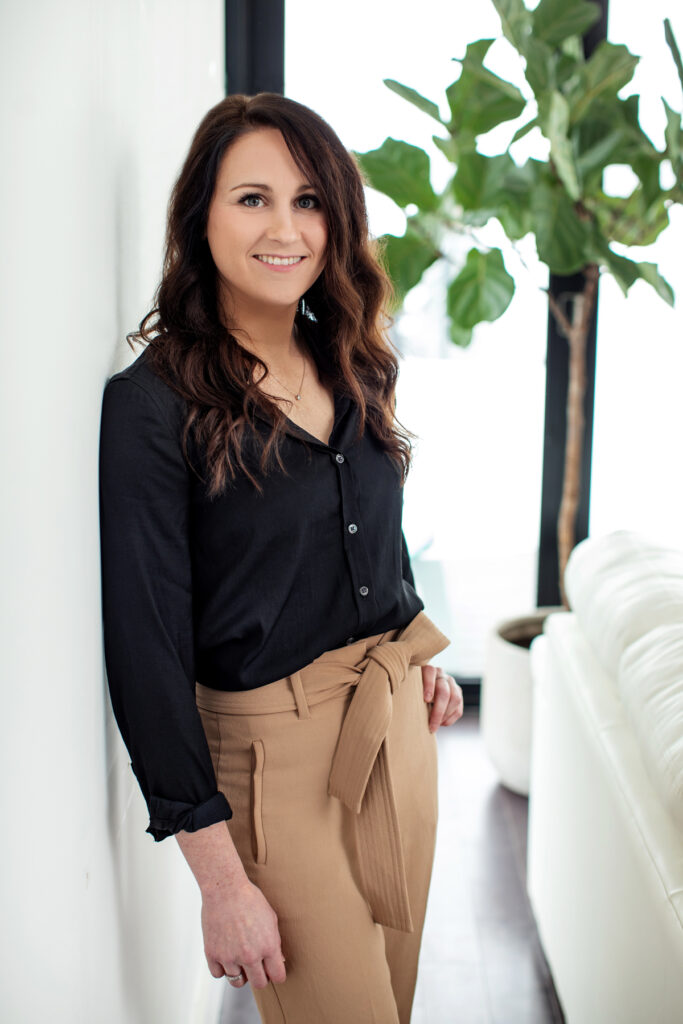 Catherine McDonald
B.A., B.A. (HONS), MA, M.A.C.P., R.P. QUAL.
Catherine is an empathetic counsellor that is passionate about providing a safe and judgement- free space for clients to explore their challenges and work towards their goals. Catherine recognizes that each client is unique, with unique needs, and aims to tailor the therapeutic process accordingly to ensure individual needs are met.
Catherine's approach is interdisciplinary and collaborative in nature; she seeks to understand client perspectives and, in partnership with clients, develop solutions to facilitate healing by incorporating individual strengths with diverse therapeutic methods. Catherine is dedicated to supporting and assisting clients in developing their voice and building their path forward. Catherine would be honoured to work with you as you work toward your goals.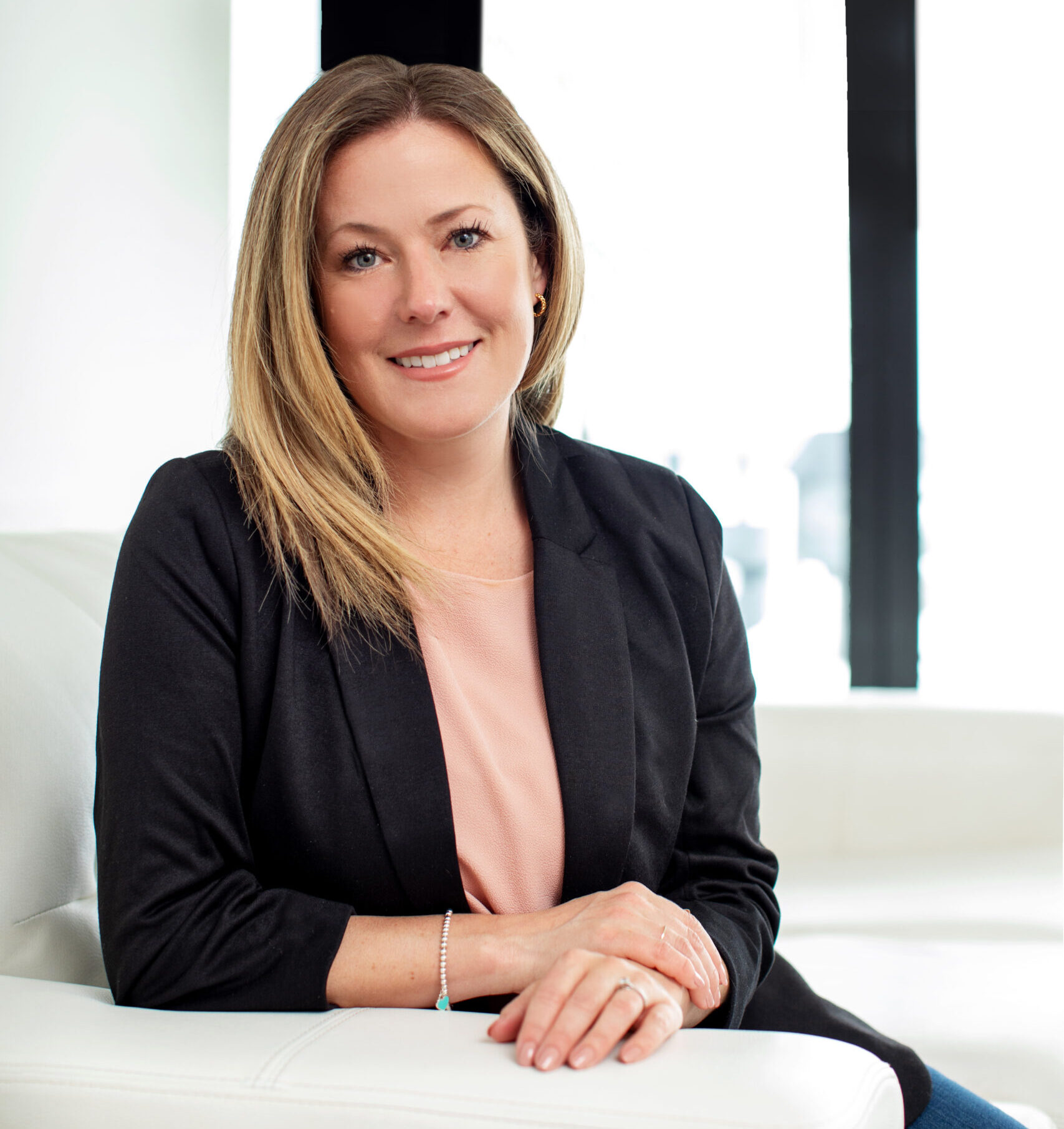 Jennifer Laforge
(B.A., M.A.C.P., R.P.QUAL.)
Whether you're struggling with anxiety, depression, disordered eating, or pursuing personal growth, Jennifer works with a wide range of clients and various concerns.
With a passion for holistic and individualized support, Jennifer focuses on creating a safe and non-judgmental space for her clients. Her approach is collaborative and integrative, using a diverse range of therapeutic interventions to suit the unique needs of each individual client.
Jennifer is a Registered Psychotherapist (Qualifying) and has completed her Masters in Counselling Psychology (MACP) from Yorkville University. She would be honoured to work alongside you on your therapeutic journey.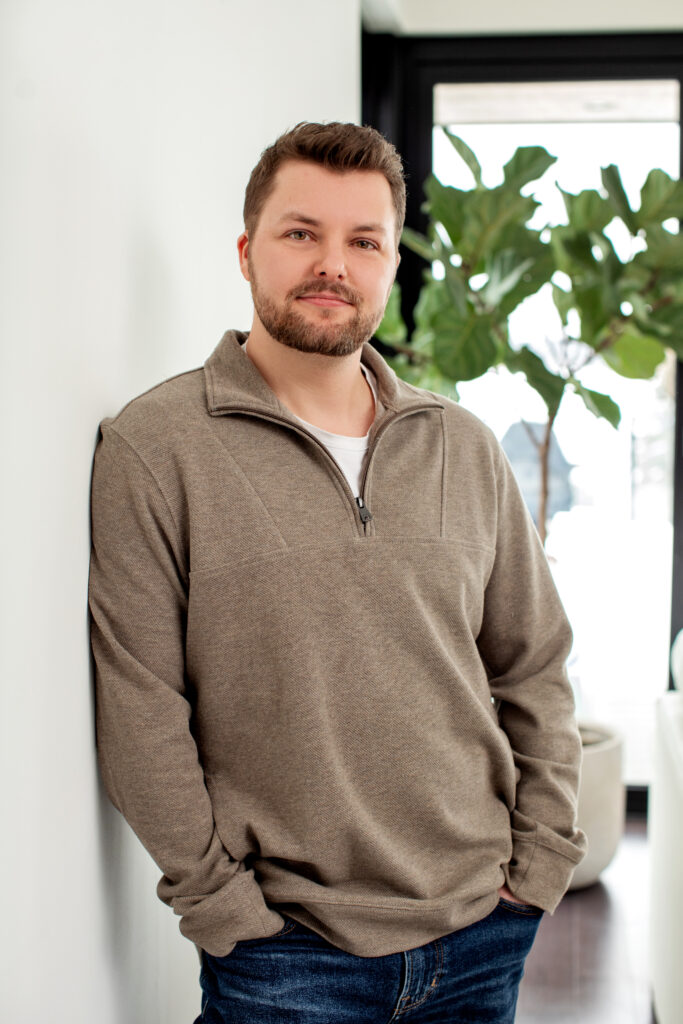 Brendon Antill
B. SC., M.A.C.P., R.P. (QUALIFYING)
Brendon is a compassionate and empathetic person who takes the time to fully explore clients' concerns to understand their unique situations. His nonjudgmental attitude, humour, and genuine care for others allows for trust to quickly build in therapeutic relationships. His holistic approach takes into consideration clients' physical, mental, and spiritual wellbeing. Brendon worked as a brain injury rehabilitation worker prior to completing his Master of Arts in Counselling Psychology through Yorkville University.
Brendon's personal journey makes him well-suited to working with individuals experiencing anxiety, depression, symptoms of bipolar disorder, and addiction. He is an open and honest person, unafraid to share his experiences for the benefit of others.
Based on his philosophical perspectives and personal strengths, Brendon's approach to counselling integrates aspects of cognitive-behavioural, solution-focused, existential, and narrative therapies. If you or a loved one are looking for help, please feel free to book a free consultation.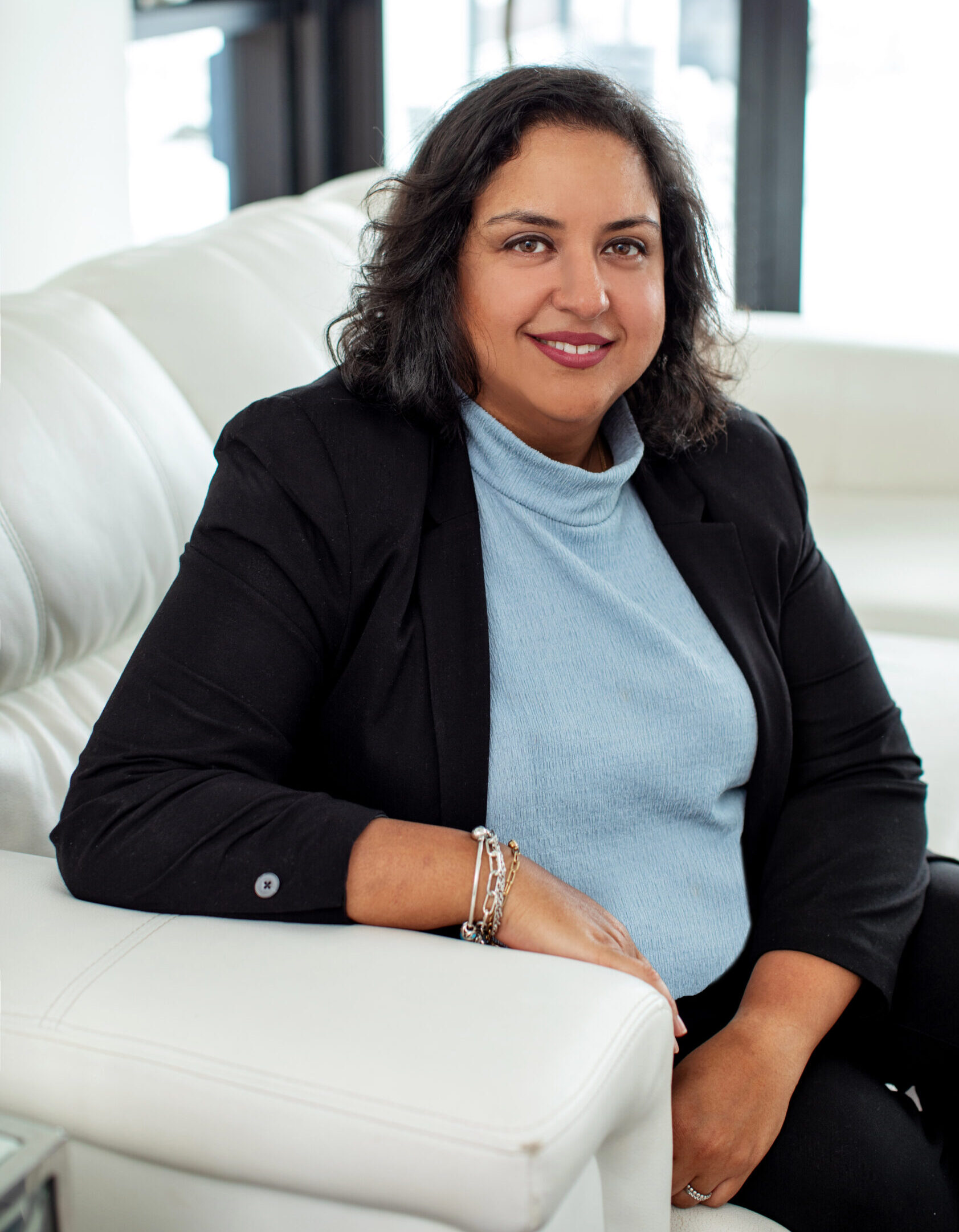 Shadi Pourafzal
(B.A., M.A.C.P., R.P.QUAL.)
As a therapist, the most important thing Shadi can do is listen to you. She will provide a safe space for you to share your story.
Shadi believes that therapy can be the path to attain mental clarity. Her passion and goal are to help people reach their full potential while offering a supportive and non-judgmental space to make that happen.
She has worked with children, adolescents, and adults diagnosed with depression, anxiety, trauma, and Post-traumatic stress disorder (PTSD), and she offer psychotherapy sessions in both English and Farsi.
Shadi has a Bachelor of Arts degree in Psychology and her Master of Arts degree in Counselling Psychology at Yorkville University.
Shadi believes in forming an authentic therapeutic relationship with respect to the client's cultural background. With a suitable therapeutic approach that tailors individual needs, one can face covert feelings with clarity. Therapy is a safe and non-judgemental space where individuals can unpack their deepest emotions and learn to process them effectively.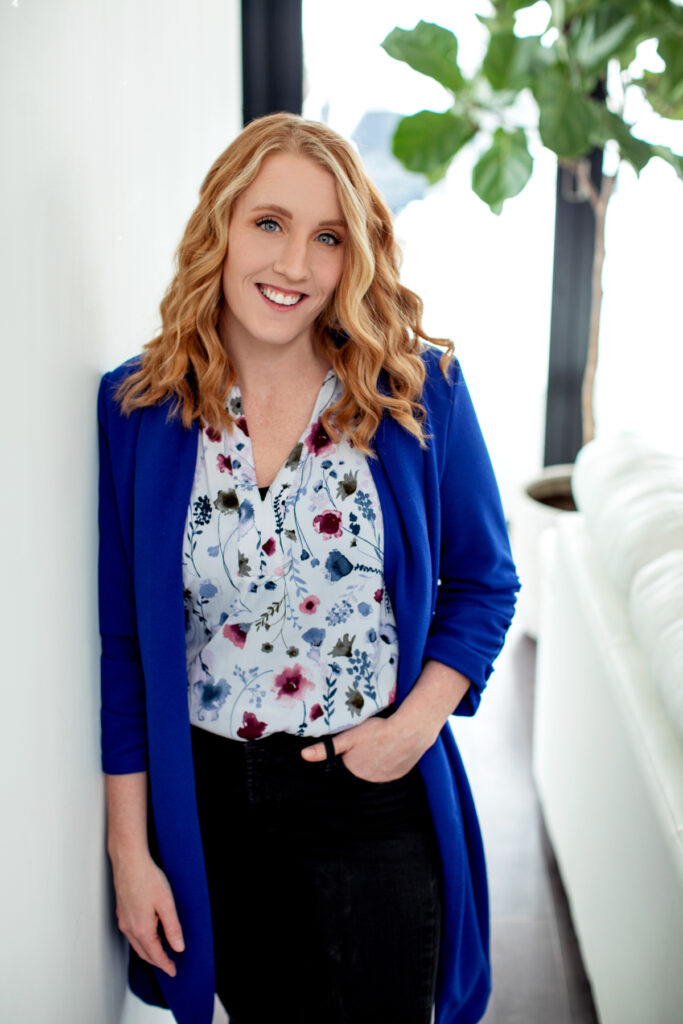 Stevee Nunn
R.E.C.E,B.A.SC, M.A.C.P, R.P (QUALIFYING)
Stevee is a Registered Psychotherapist (Qualifying) who completed Master's Degree in Counselling Psychology. She also completed a Bachelor's degree in Child, Youth and Family with a Minor in Psychology, is a Registered Early Childhood Educator and has her diploma in Recreation Therapy. In her sessions you will be offered a judgement free zone, where you will be heard, encouraged to explore your emotions, and supported to discover your goals. Stevee aims to build strong therapeutic relationships with her clients by providing compassionate and client-centered care.
With many years as an educator, recreationist, and resource consultant, she is flexible and adaptable when it comes to finding the right treatment for her clients. Which is why she implements an eclectic approach to therapy. Most of her work has been centered around child development and family dynamics with a special focus on supporting children with emotional, social, intellectual, and physical needs. Working within this population has allowed her to be creative and understanding while supporting her clients. She truly believes that each client brings their own strengths, needs and skills into therapy and these need to be considered when selecting the appropriate treatment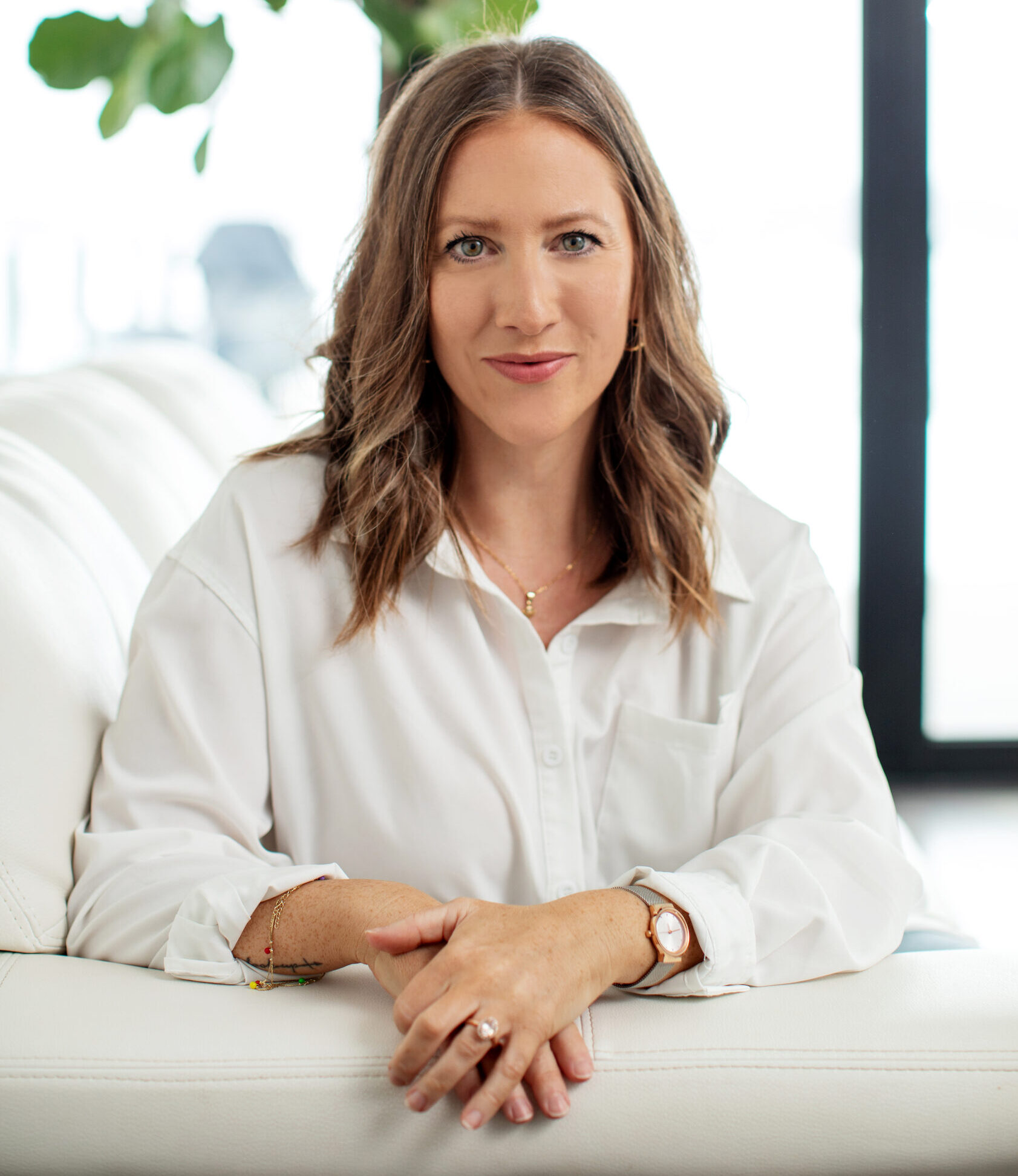 Jessica Kuehl
(B.A., B.E.D., M.A.C.P., R.P. QUALifying.)
Jessica is a Registered Psychotherapist (Qualifying) with a Masters Degree in Counselling Psychology. At the centre of Jessica's approach to mental health counselling is the belief that every person has the potential to create a fulfilling and meaningful life when shown the empathy, understanding, and support integral to emotional healing. Jessica aims to create a judgment-free space for her clients to share their stories, explore and safely release emotions, and identify the personal strengths and values that will inform their goals for the future.
Jessica uses a mind-body approach to healing trauma that was inspired by her personal journey through chronic pain and eventual healing. In her early thirties, an autoimmune condition interrupted Jessica's personal life and career, resulting in years of chronic pain and disability. While bedridden, Jessica sought education about how trauma gets stored in the body and participated in a neuroplasticity program. The program included a variety of emotional, cognitive, and somatic exercises focused at calming the nervous system, rewiring the brain, and stopping chronic physical symptoms. Now pain-free, Jessica dedicates her career to supporting and empowering clients on their individual paths to healing. Jessica's integrative and client-centered approach incorporates a variety of techniques from ACT, CBT, Narrative Therapy, and Somatic Experiencing to address and ease the emotional, psychological, and physical effects of suffering.
An elementary and high school teacher for over ten years, Jessica brings her experience and passion for creating meaningful connections with children, teens, and adults into her counselling practice.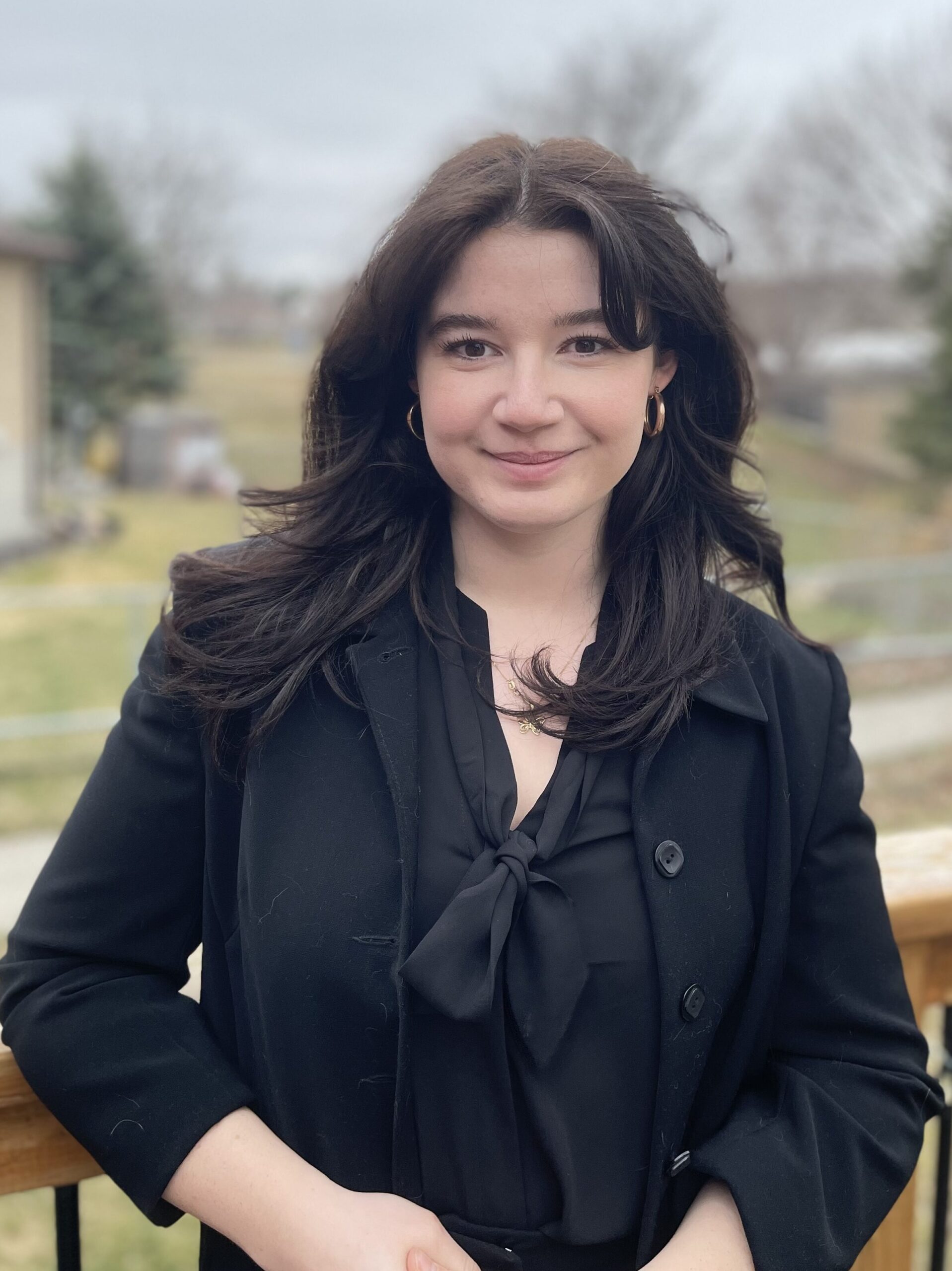 Emily LeMoine
(B.A., M.A.C.P., R.P.QUALifying.)
Emily is a passionate counsellor that strives to assist you with achieving your goals by utilizing empathy and a positive unconditional regard. Emily dedicates herself to creating a healing environment while incorporating empirical-based practice. Emily's approach draws from but is not limited to strength-based and emotion-focused interventions; Emily is aware of client-specific needs and will ensure that she provides the most effective treatment based on the client.
Emily is focused on working with couples and families while utilizing family and emotion-based theory. Emily is fascinated with couples and is inspired to provide the most effective interventions for those that she works with. Emily is comfortable working with diverse clients as she routinely asserts cultural humility with her clients.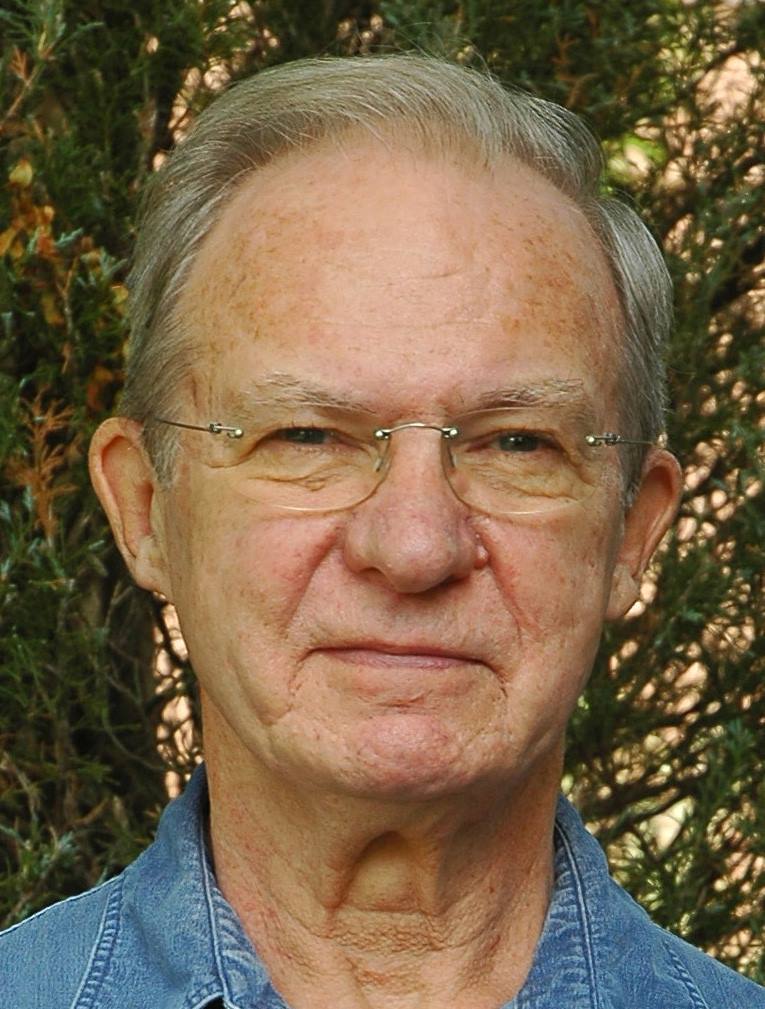 Dave Macquarrie
(M.D., PH.D)
Dave is a retired physician with a Masters of Arts degree in Applied Behavioural Science and extensive training in Gestalt Therapy and NeuroLinguistic Programming. Much of his work consists of exploring anger and grief. Dave Is an NLP Practitioner and NLP Coach. He is also an International Laughter Leader in laughter yoga. Dave is no longer funded under OHIP as he has retired his medical licence. He has been the Consultant Physician (Anger Management) to Bellwood Health Services in Toronto. His book "Blowing Out the Darkness–The Management of Emotional Life Issues, especially Anger and Rage" is available from Amazon or from AuthorHouse.com.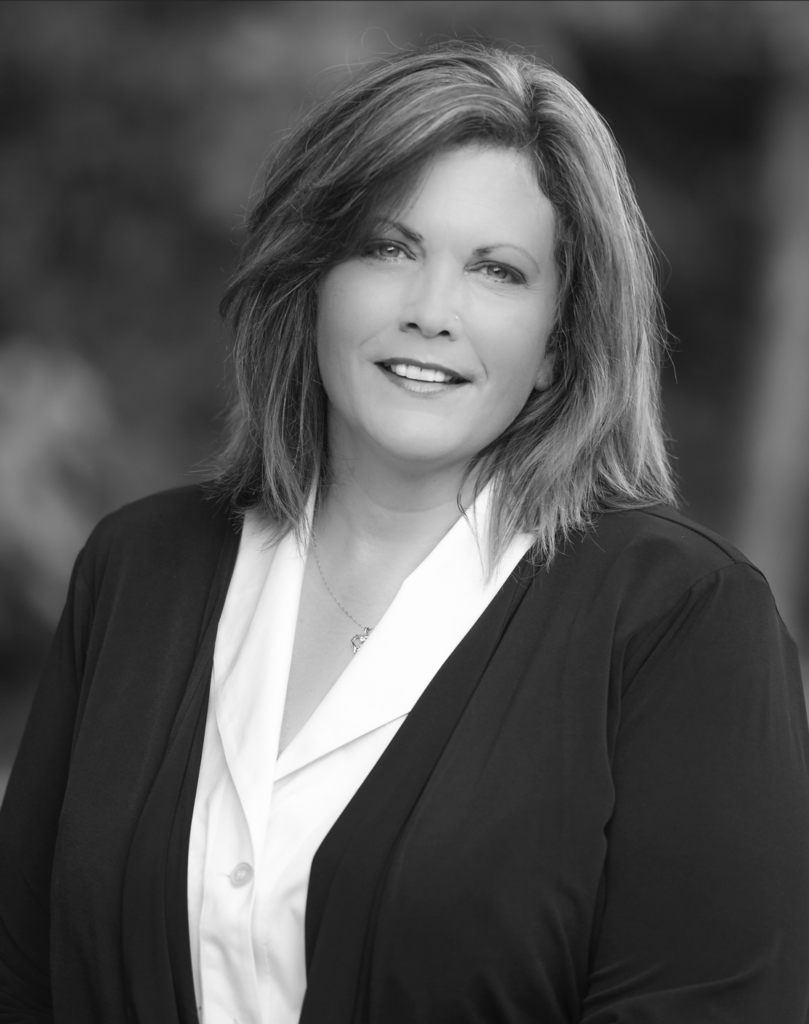 Lisa Hooper
SSWD (cand.) A.c.c.f.m
Lisa is an accredited Family and Divorce Mediator and Certified Coach. She has been providing Mediation and parenting plans since 2016, working collaboratively with families, children, and co parents. Her goal is to assist families navigating the system and deal with challenges, loss of separation and divorce, while reducing conflict in relationships and contentious situations. Lisa is passionate about working creatively with families to encompass everyone's best interest while reaching a mutual goal. She also provides comprehensive parenting plans, incorporating the best interest of the child(ren).
Lisa is currently completing her Social Service Worker Diploma and has 20-years' experience in Human Resource – which provides insight into Human Rights Violations and conflicts that can contribute to toxic work environments. By incorporating a non-judgemental, compassionate lens, she provides a safe environment to guide clients towards their personal goals. Lisa does not believe a cookie cutter approach works for everyone. Therefore, she incorporates a person-centered approach into practice, pulling from a wide range of modalities. Lisa takes the time to understand a person's worldview and perspective, which allows her to support clients with an individualized approach to their distinctive circumstances.
Unique to Lisa is her involvement with chronic pain. After her personal experience with chronic pain, Lisa recognized the systemic issues with pain patients in Ontario. She has been Chair of the Action Ontario PNP Steering Committee for ten years advocating for, and supporting pain patients, and creating system change for chronic pain patients in Ontario. She is also a member of The Canadian Pain Forum at McMaster Facility of Health and Science. Continuing on with her personal interest in chronic pain and the ability to aid clients with post-accident adjustment difficulties and issues relating to chronic pain.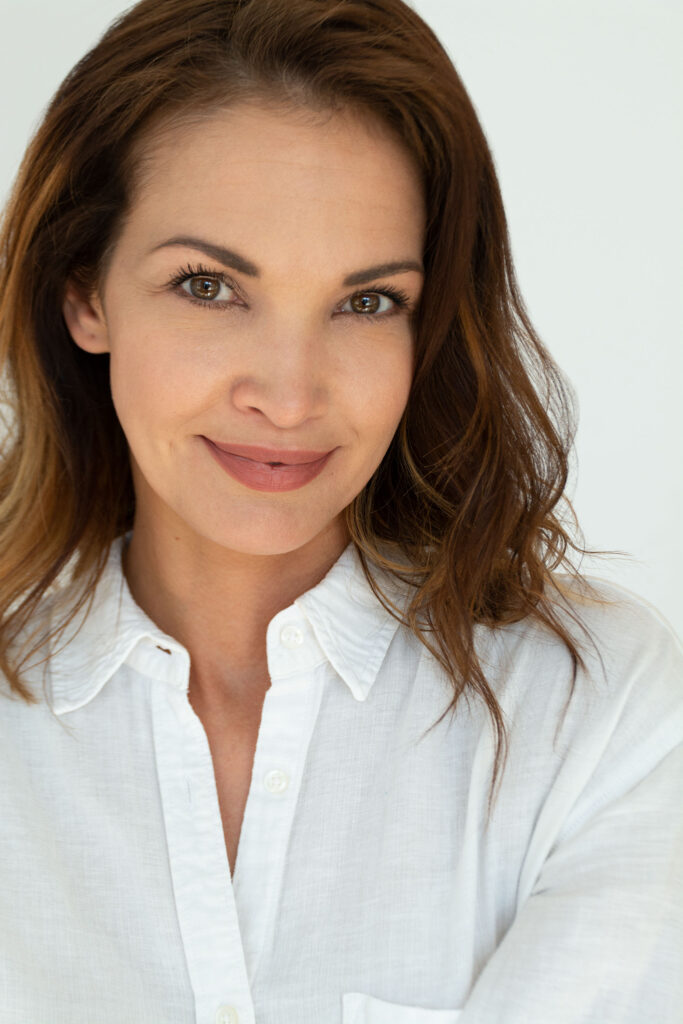 Sarah Jackson
B.A., M.A.C.P., R.P (QUALIFYING)
Sarah is a natural empathetic listener with a client-centric approach. She focuses on the critical components of the therapeutic relationship; Sarah provides an unbiased and safe environment to explore your issues.
Using techniques such as CBT and a strength-based focus, Sarah holds a collaborative client-centred approach to therapy where you are truly guided to be the expert in your journey and healing process. Sarah places the therapeutic alliance at the centre of her system and focuses on building and maintaining that relationship throughout the process.
Sarah has a unique background in hospitality, real estate services and fashion, which have helped her realize her strengths in building relationships. Her passion for mental health and wellness emerged through her diverse life experiences and interest in helping others achieve their goals. Together, we will work on approaches that let you deal with the underlying issues causing your problems and create deep relationships.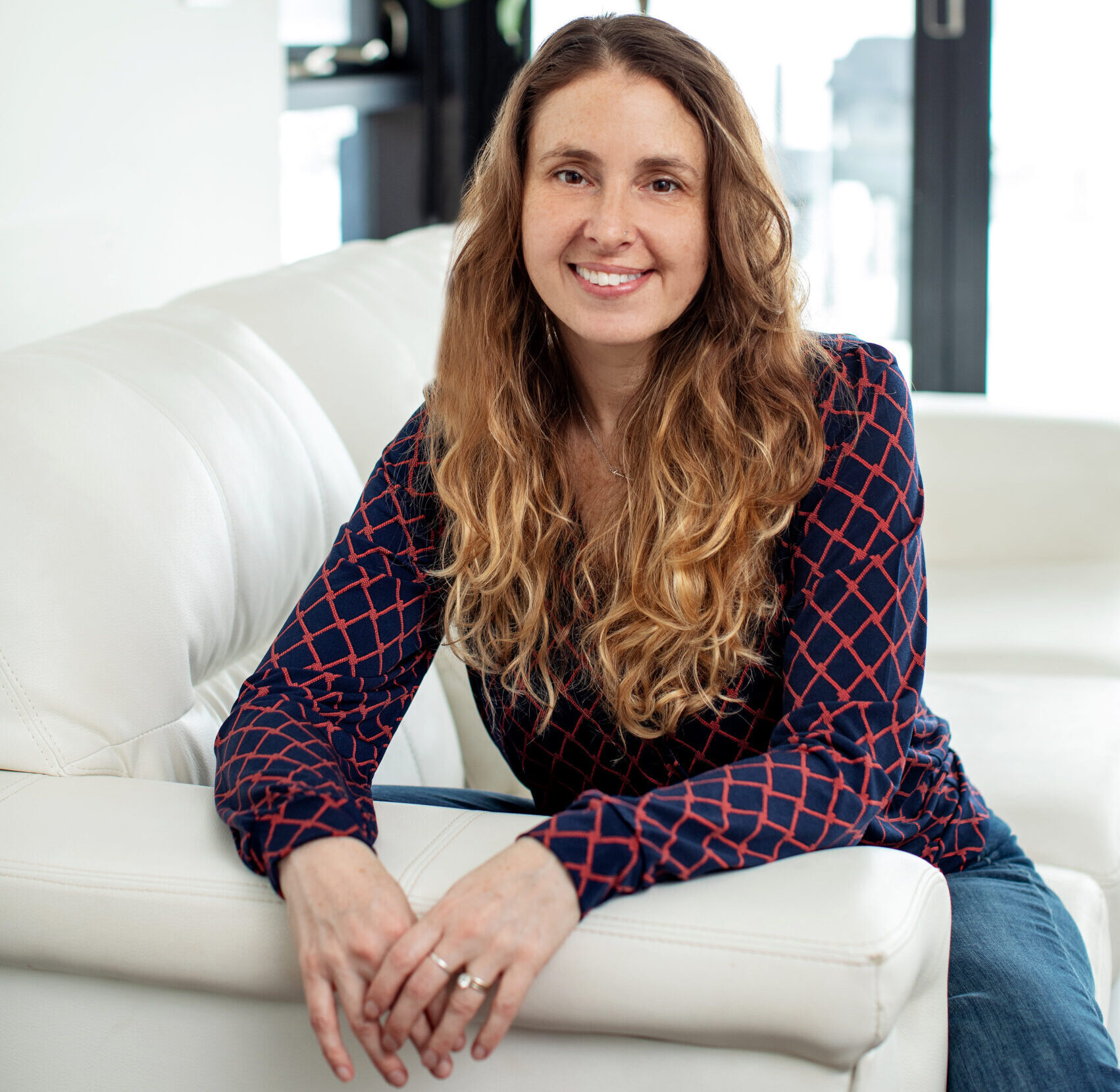 Karen Szabo
B.A., MACP, RP Qualifying
Karen is a compassionate and empathetic counsellor who is dedicated to providing a safe space for clients to freely speak their truths. While she likes to work from a holistic client-centered approach, she understands each client has their own unique needs and can tailor her client's sessions accordingly using a variety of therapeutic methods.
Karen's focus is on addictions, eating disorders, maternal mental health, depression, and anxiety. She is passionate about helping clients find their way to living a fuller life. Her goal is to ensure her clients receive the best care she can provide. She is currently completing her master's in counselling psychology with Yorkville University and is a qualifying registered psychotherapist.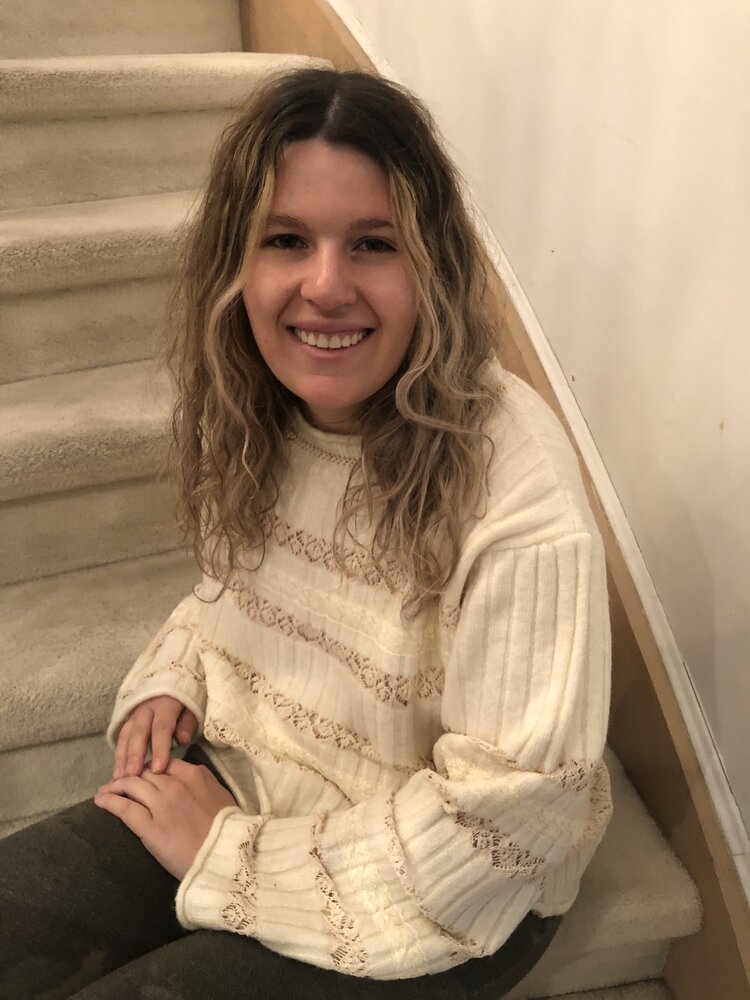 Faith Balshin
(B.SC. (HONS), M.A., M.SC., R.P
Faith is a Registered Psychotherapist and has had extensive experience in the psychological and healthcare fields while working at various Toronto-based clinics and hospitals, including Centre for Addiction and Mental Health (CAMH) and the University of Toronto for over 5 years. Her kind and warm demeanour ensures clients feel safe as they work through any presenting concerns together, as Faith strives to understand her clients' individualized perspectives and needs. Her unique ability to elicit empathy and compassion helps clients feel attended to, as they feel empowered to heal and implement lasting changes into their lives.
She has worked with clients who have had wide ranges of concerns, including but not limited to anxiety, self-esteem/self-worth and self-confidence, depression, relationship issues, family/couple conflicts, friendship conflict, emotion regulation, and anger. Faith is very passionate about addressing her clients' unique experiences, to provide client-centred therapy that helps clients reach their individualized goals. She has had considerable experience working with clients in rehabilitation settings, educating youth, adolescents, young adults and their families who have had anxiety and/or other mental health challenges. She has also worked with older adults and their families as they have progressed through rehabilitation programs. She has supported individuals throughout treatment, as her positivity and active listening help clients tackle their concerns. She uses an array of psychotherapeutic modalities, including cognitive behavioural, acceptance and commitment, interpersonal, and narrative therapies, as she ultimately aims to fit her clients' needs in the best way possible.
Are you ready to move in a new direction in your life?
we look forward to working with you to achieve your goals.