GIVING BACK
Making a difference
Reflection Centre is proud to be connected with many organizations in our community that are dedicated to supporting one another and collective healing.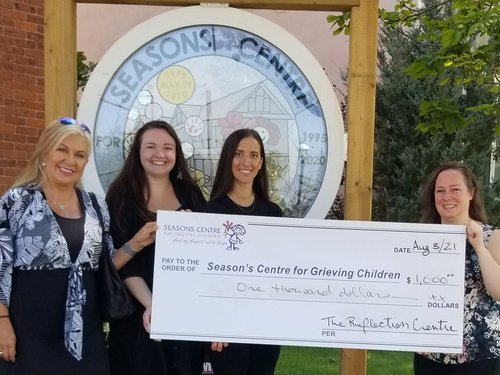 Brick By Brick
SEASONS CENTRE
Brick by brick donations are helping children wherever their grief support is needed. Together we are building hope beyond our walls by providing Seasons Centre's Community Grief Outreach Program across the Simcoe Muskoka Region.
Grief matters. Seasons Centre provides peer support and education for children, youth and families facing the death of a loved one.
Seasons Centre for Grieving Children provides peer to peer support groups in a non-judgmental, non-discriminatory, safe, home like atmosphere for children, teens, young adults and caregivers grieving death of a loved one; supporting them as they adjust emotionally to regenerate a sense of self and reconstruct their world.
Seasons Centre was founded in memory of Jessica (aged 10) and Samantha (aged 12) Ramey. In January 1995, an accident claimed the lives of these two beautiful young girls, from this tragedy the understanding and need for grief support was realized. Photos of Jessica and Samantha sit above the fireplace mantel, Seasons Centre keeps the girls memory alive and stands as a tribute to their legacy. Seasons Centre was founded on the belief that every child deserves the opportunity to grieve in a supportive and understanding environment.
We are funded on the generosity of individuals, corporate, third party, signature event, grants, foundation and gifts from service clubs. We receive no government funding and do not charge a fee for families to utilize our services

Glowing Hearts
CHARITY
Reflection Centre is thrilled to support GHC to provide in-person and/or online counselling to children/youth in low-income households.
By 2027 Glowing Hearts will enable 2500 children and youth, vulnerable to poverty in Simcoe County, to access resources and opportunities that support their growth, confidence, and self-determination.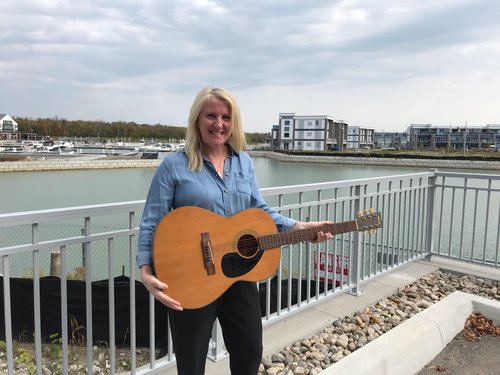 Guitars To Kids
CHARITY
"Another day … another guitar! How lucky are we to have so much support – a quick trip to Friday Harbour to pick up this acoustic for some lucky recipient! Please keep sharing and sending applicants our way! Thank you Reflection Centre for your donation!"
Guitars to Kids is a non-profit organization that collects and refurbishes used guitars and provides them free-of-charge to youth in the Simcoe Muskoka Region. The program provides youth with an opportunity for personal and cognitive development through learning music. We accept the donation of all acoustic guitars, electric guitars, and bass guitars to the program, regardless of the age, size or condition of the instrument. Every guitar receives some TLC prior to being given a new home with a local youth.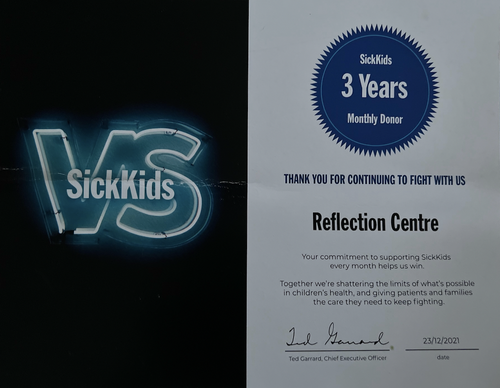 Sick Kids
HOSPITAL
Every year, nearly 7 million children around the world die from preventable diseases. SickKids is devoted to helping as many of them as possible – here at home and abroad. We're developing a seamless system of children's health care, by reducing fragmentation and strengthening global partnerships. We're fighting to ensure patients are treated in the right place, at the right time, by the right partners. We're spreading our knowledge through SickKids teaching and training programs, and creating better continuity of care and better outcomes for children. Through key initiatives like training 1,500 nurse specialists in Ghana by 2025, enhancing screening and early detection for children with cancer in the Caribbean, and the Herbie Fund, which helps bring children to SickKids for procedures not available in their home country, we're improving global paediatric health care.